Megan Thorne, Sarah McCord, Photographers

January 17, 2017
The Screaming Eagles fell short to Bellarmine University 83-88 during the Great Lakes Valley Conference Monday evening at the PAC.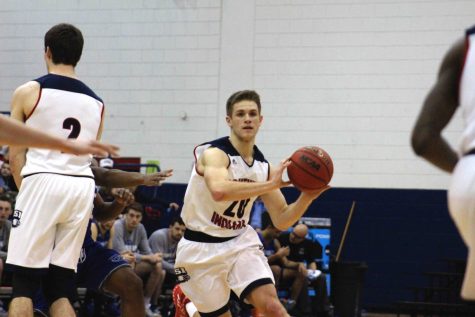 Sarah Loesch, Editor-in-chief

January 17, 2017
The men's and women's basketball team's both fell to Bellarmine tonight in the first of three conference home games this week. This was the first loss for the men's team, previously 16-0 it moves to 16-1. "It came down to loose balls. They did a really good job of getting to all the loose balls,"...
Sarah Loesch, Sports Editor

February 26, 2016
Randa Dallas said the women's basketball team made a lot of mistakes in its 89-57 loss to Bellarmine University. The team, which was on a four-game win streak, shot 32.4 percent from field-goal range and 10 percent from the three-point line. "We didn't make shots," the assistant coach said...