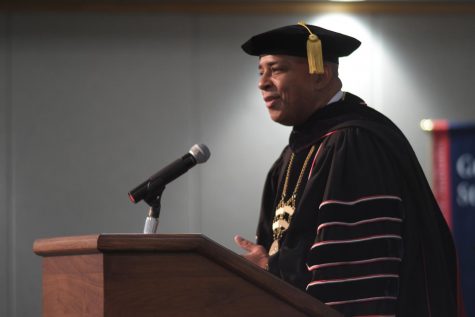 Susanna Fravell and Rhonda Wheeler

October 15, 2019
Faculty and community members gathered in Carter Hall on Oct. 3 for the third annual Faculty Convocation to celebrate faculty accomplishments. The celebration comes as faculty have cited concern for sluggish wages and lacking morale. The ceremony started with keynote speaker Katie Ehlman, professor of gerontology and director of the ...
Gabi Wy, News Editor

April 6, 2016
English adjunct instructor Kelley Ashby was arrested Friday after police pulled her over and found she was driving while intoxicated. Ashby teaches one English 201 course. She was charged with operating a motor vehicle while intoxicated and endangering a person, operating a vehicle with a blood alco...