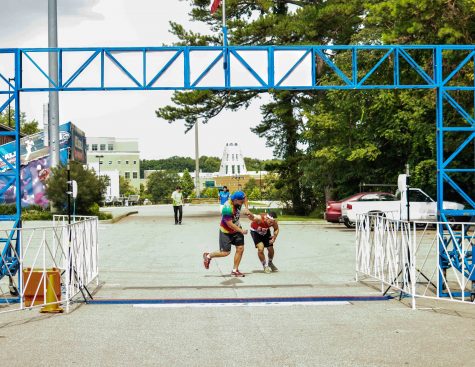 Riley Guerzini, Staff writer

September 1, 2016
Students and community members from all over the Evansville area came out Saturday morning to participate in Phi Delta Theta's inaugural Phi-K. With about 80 participants, the fraternity was able to raise $6,500 to support amyotrophic lateral sclerosis (ALS) research. The fraternity had an original goal of $10,000. "We had 81 signed up online previously...
Sarah Loesch, Editor-in-chief

August 17, 2016
Elizabeth Riedford said realistically the Syrian refugee crisis cannot be solved in Evansville, Indiana. But she does believe the community can raise awareness and money that can help.
Nick Leighty, Staff writer

February 3, 2016
The university is kicking off the Romain Subaru Screaming Eagles Running Series with the Hearts on Fire 5k on February 13. The Running Series offers three separate races over the course of several months. It starts with the Hearts on Fire 5k on February 13, Run into Madness 10k on March 5, and finish...