Sodexo has introduced updates to campus dining as announced for the fall semester.
Updates include renovations to The Loft, the addition of Eagle Eats, Chick-fil-A's inclusion of milkshakes, the Sweets Spot Bakery's closure and more.
The Loft has updated its look featuring an updated entrance with a large silver USI logo and new menu signs on display above every food station. New items have also been added to The Loft's menu.
Rebecca Diamond, director of dining services, said renovations in The Loft happened over the summer.
"We've still got the LeBread machine which we're looking to expand the menu in there and Yo-Kai and then of course the renovations in The Loft that happened over the summer," Diamond said.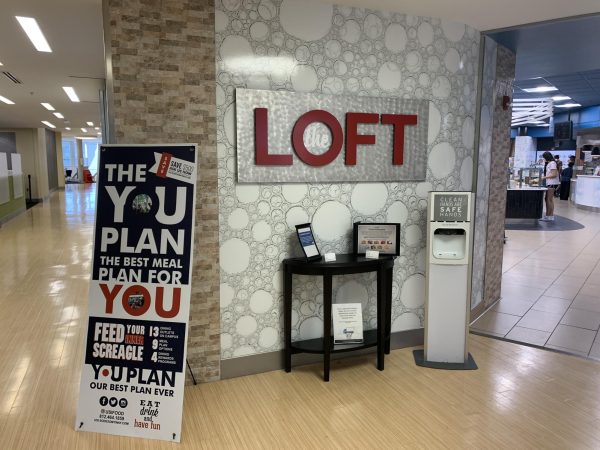 The Loft has added new plant-based menu items, including vegetarian and vegan hot dog options for students.
"We've got, initially when you walk in, the plant-forward or the plant-based station which is new," Diamond said. "A lot of the favorites are in there. A new look to the soup and salad bar and the dessert station, and then we've added the tortilla maker and a new Tex Mex station in that space."
Kishawn Taylor, junior pre-physical therapy major, said he likes the improvements to The Loft.
"I feel like there's a lot more space, a lot more options as well. I also know a lot of the menus were a little bit hard to read last year," Taylor said. "And I think since they put the steps and stuff like that then it makes it a lot easier for newbies, but the food is still equally good."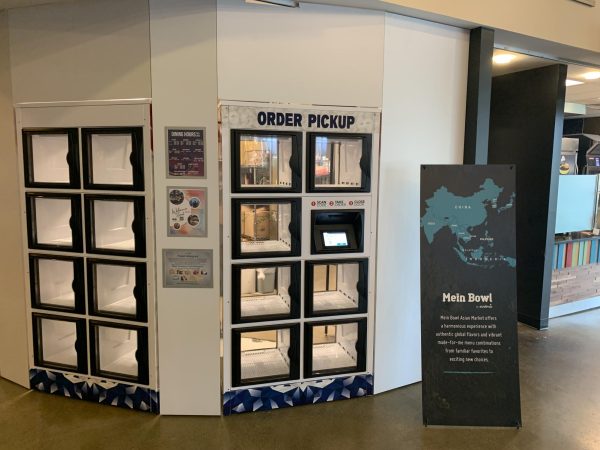 MrBeast Burger was replaced by an in-house Sodexo brand, Eagle Eats. Eagle Eats serves various menu items including potatoes, barbecue pork and smash burgers. According to a USI press release, a frozen yogurt option is to be added to the automated food services. Mein Bowl will also bring new items to its menu this semester.
Like MrBeast Burger, the Sweets Spot Bakery was replaced by Eagle Bistro. Diamond said they are currently working on getting its menu started following equipment delays.
In addition to adding milkshakes, Chick-fil-A added fruit and frozen lemonade to the menu. 
"I am a huge fan of milkshakes. I love it. I'm very happy they added those," said Isabel Greiner, senior photography major. 
Chick-fil-A also now supports Grubhub app orders, with a new order screen on display above the order station.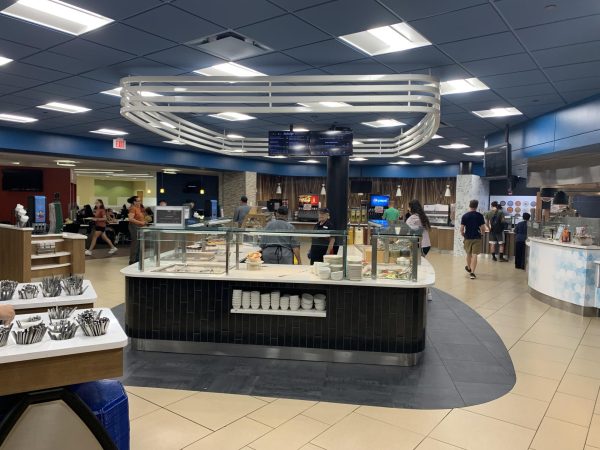 Diamond said they will be renovating the Eagles Express Convenience Store next year.
"It's been a while since we've done any updating over there and then with the progression of the renovation of the Health Professions building we'll be adding a micro market in there and it's still in the very beginning planning stages," Diamond said.
These updates to campus dining come along with the implementation of the Kiwibot autonomous delivery service.
Do you like the dining updates?
Sorry, there was an error loading this poll.
Diamond said she hopes these dining updates meet students' wishes.
"We're open to suggestions all the time. Anything they suggest that we can do, we'd be happy to," Diamond said.
Ollie Parmenter, graduate psychology major, said they were happy with the dining changes this semester.
"There's a lot more options so people have a variety of things to choose. It's easier to navigate I think now. There's more options to order, like with Grubhub stands," Parmenter said.