From Percy Jackson to Emily Henry: 10 2023 book releases you don't want to miss
The lineup of media to be released for the rest of the year is rolling out. From "Barbie" and "Super Mario" to "The Mandalorian" and a new Zelda game, people are talking about the releases they're most excited for. BuzzFeed and personal blogs are publishing articles of the top 10 movies, television shows and games to look forward to. 
However, I rarely hear people talking about their anticipated book releases — even avid readers. There's not enough knowledge out there about what's coming out when, or why it's exciting. Even some people I know who love reading don't know that their favorite author is releasing another book this year or that there's going to be a sequel to their favorite series. 
Whether you're an avid reader, a casual reader or someone who wants to get into reading in 2023, there's likely something for you to look forward to on this list.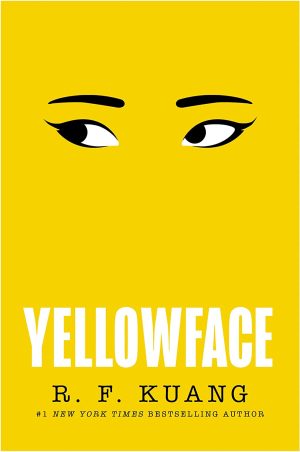 "Yellowface" — R.F. Kuang
Release Date: May 25, 2023
"Yellowface" follows a young white author, June Hayward, who is struggling to be successful in her career. When she witnesses her peer, Athena Liu, die in a freak accident, she decides to steal the manuscript for Liu's next novel, one deeply rooted in Chinese history and culture. In order to rise to fame, June changes her pen name and pretends to be an Asian woman, arguing to herself that the book deserves to be read by the world (and that she deserves the praise that will come alongside it). However, as June's success grows, her past starts to catch up to her. She's determined to do anything to keep her secret. 
This book already has a 4.16-star rating from early reviewers who have tagged it as dark and comical. The plot of the story both intrigues and discomforts me, and I am anxious to see how Kuang tackles the story. Kuang is the author of other popular fantasy novels, such as "Babel" and the "Poppy War" trilogy. "Yellowface" is her literary fiction debut, and I have a feeling it will be one of the best releases of the year.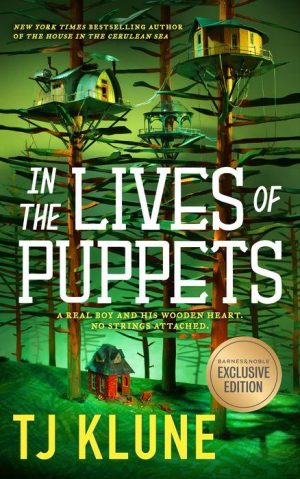 "In the Lives of Puppets" — TJ Klune
Release Date: April 25, 2023
Victor Lawson is a human living in a secluded house in the forest with three robots: a father figure named Giovanni, a nurse android and a small loving vacuum. Lawson stumbles across an android named HAP and, upon fixing him, discovers that he and Giovanni used to hunt humans. When HAP is activated, he alerts all the other hunting robots in the City of Electric Dreams, exposing their location and risking their safety. The crew embarks on a cross-country journey to protect one another and escape.
Klune is the author of two of my favorite books of all time, "The House in the Cerulean Sea" and "Under the Whispering Door." I've read four of his books, and he has yet to disappoint me as an author. He's a master at writing cozy, whimsical magical realism stories with fun characters and a great atmosphere. I'm very excited to see what he brings to the science fiction genre. I am definitely guilty of judging books by their covers, and I think this one is stunning.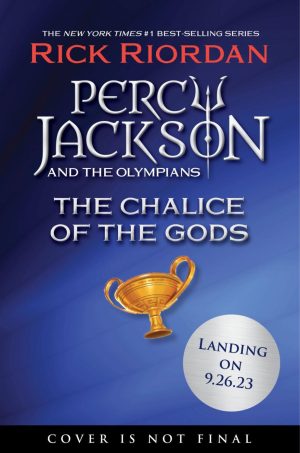 "Percy Jackson: The Chalice of the Gods" — Rick Riordan
Release Date: September 26, 2023
"Percy Jackson and the Chalice of the Gods" is the sixth book in the "Percy Jackson and the Olympians" series, releasing 14 years after the previous conclusion. The story follows Percy, now a senior in high school, as he preps for college at Camp Jupiter. In order to attend, he must get three letters of recommendation from the Olympians. He, Annabeth Chase and Grover Underwood team up to race to obtain the letters in time. 
This is one of my most highly anticipated releases of the year, as Percy Jackson is one of my favorite series with some of my characters. The first book in the series was published in 2005, and the fifth and previously final book came out in 2009. Some people hate when authors add a prequel or sequel years after the series has reached a finite conclusion, but I personally can't wait to re-enter this world with the original trio. This book is not the only book in the Camp Half-Blood Chronicles Riordan is releasing this year. I am also keeping an eye out for "The Sun and the Star," following Nico di Angelo, releasing May 2nd.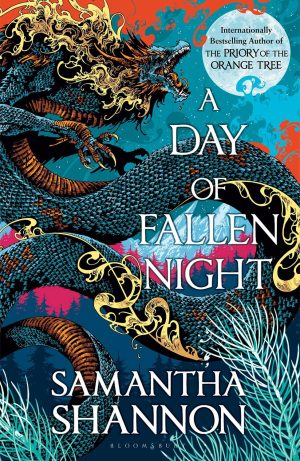 "A Day of Fallen Night" — Samantha Shannon
Release Date: February 28, 2023
Tunuva Melim is a sister of the Priory, an organization created to protect the world from wyrms and serve Cleolind, the princess who defeated The Nameless One. No wyrms have appeared since his defeat, and people are starting to doubt the meaning of the Priory. Sabran, the current queen of Inys, has entered a marriage of convenience to save her realm. Her daughter, Glorian, fades into the dark behind her. Dumai has worked diligently in the East to wake the dragon gods from their centuries-long slumber, but forces are starting to rise against her. When Dreadmount, the birthplace of dragons, erupts, the four women must come together to save the world. 
"A Day of Fallen Night" is the standalone prequel to "The Priory of the Orange Tree," my favorite fantasy epic of all time. A whopping 880 pages long, the prequel introduces new characters, both ancestors of characters from the first book and completely new ones to the Priory world. "The Priory of the Orange Tree" was in my top five of the 65 books I read in 2022, full of phenomenal world-building and diversity much-needed in the genre. With 346 early Goodreads reviews, "A Day of Fallen Night" has already achieved an impressive rating of 4.7 stars out of five. I can't wait to see how the world of the Priory unfolds in this book.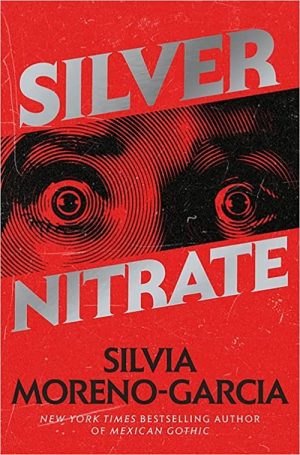 "Silver Nitrate" — Silvia Moreno-Garcia
Release Date: July 18, 2023
"Silver Nitrate" is a new horror book about a young woman in the film industry. Montserrat feels invisible to her coworkers, her friends and her crush, Tristan. Tristan comes to Montserrat with a way to change their lives for the better: finishing a film by famous director, Abel Urueta, about silver nitrate infused with magic by a Nazi occultist. The film was never finished because it is allegedly cursed, and Urueta wants Montserrat and Tristan to help him finish it. When the team starts to shoot the film, strange things happen, and the horrors of the film come to life. 
This is yet another instance of me being excited about a book based on the cover alone. Combined with the wild blurb about this book, describing it as a "fabulous meld of Mexican horror movies and Nazi occultism," I was sold. I love horror films and weird internet crap like "lost footage," so the concept of a cursed film really intrigues me. Moreno-Garcia is the author of other best-selling books, including "Mexican Gothic," the winner of Goodreads' Best Horror in 2020, and "The Daughter of Doctor Moreau."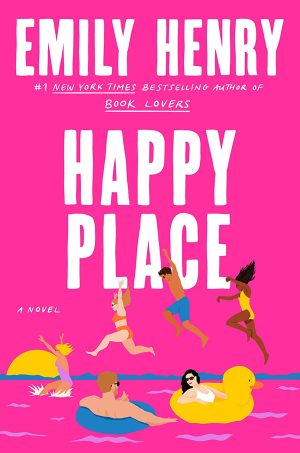 "Happy Place" — Emily Henry
Release Date: April 25, 2023
In "Happy Place," a group of best friends get together for their annual weeklong vacation. Harriet and Wyn were the perfect couple, but they mysteriously grew apart and broke up — and still haven't told their friends. In order to not ruin the vacation, Harriet and Wyn pretend to date to try to keep their secret for the entirety of the trip, which isn't easy. Considering they're surrounded by the people who know them best, and still aren't sure they want to be broken up in the first place. 
I have not read any of Emily Henry's books, but she's right up there in popularity with other romance authors such as Colleen Hoover, Ali Hazlewood and Tessa Bailey. From what I have seen, this book is already one of the most highly anticipated romances of 2023, so I had to include it on my list. Henry quickly gained recognition in the book world for her titles "People We Meet on Vacation," "Beach Read" and "Book Lovers," the latter of which won the Goodreads choice award for Best Romance in 2022.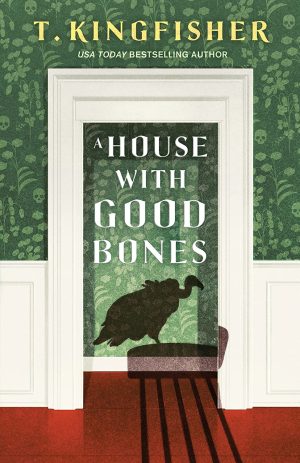 "A House with Good Bones" — T. Kingfisher
Release Date: March 28, 2023
"A House with Good Bones" is a southern gothic tale that follows Sam, a young woman who is looking after her mother, who hasn't been the same since the death of Sam's grandmother. Sam assumes it has something to do with their unresolved relationship, and that's certainly part of it. But there are harrowing family secrets lurking just out of reach as vultures begin to encircle their home. She must discover the truth before the house can stop her. 
Kingfisher has published relatively popular books in recent years, including "What Moves the Dead" and "Nettle and Bone." I love a good horror involving family secrets and dark pasts, things that haunt the family for generations. So I am eager to get my hands on "A House with Good Bones."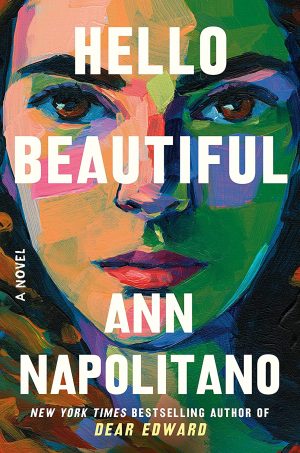 "Hello Beautiful" — Ann Napolitano
Release Date: March 13, 2023
"Hello Beautiful" follows William, a young man with a rough past who is eager to get away from his old life and start college. He makes his way to school with a basketball scholarship and meets Julia Padavano, and the two fall quickly in love. William gets pulled into the whirlwind of Julia's family and her three beloved little sisters. Their happiness is jeopardized, however, when the darkness from William's past catches up with him and tears Julia's family apart. 
I love a good contemporary story with lots of trauma and the found family trope, so "Hello Beautiful" sounds perfect to me. Napolitano is known for her beautiful and heart-aching stories and writing, and it seems her new book will be no different. The blurb said, "Vibrating with tenderness, 'Hello Beautiful' is a gorgeous, highly moving portrait of what's possible when we choose to love someone not in spite of who they are, but because of it." Sign me up right now.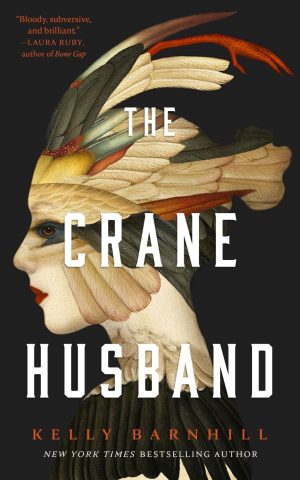 "The Crane Husband" — Kelly Barnhill
Release Date: February 28, 2023
A 15-year-old unnamed narrator helps raise her younger brother and manage her home while her single mother, an artist, creates beautiful tapestries. One day, her mother brings a six-foot-tall crane home with her, a menacing bird that forces her mother to bend to his will. Mother abandons her family once she has let the crane into her heart, leaving her children and herself in harm's way. It is up to the narrator to protect her family despite the danger, even when they do not want to be saved.
I love when fantasy or sci-fi books use their magic systems or new worlds to explore and parallel issues we face in real life. I have read two of Barnhill's middle-grade novels, "The Girl Who Drank the Moon" and "The Ogress and the Orphans," and both do this masterfully. Seemingly, "The Crane Husband" is a magical commentary on domestic abuse and the pain of loving someone who allowed someone abusive into your life.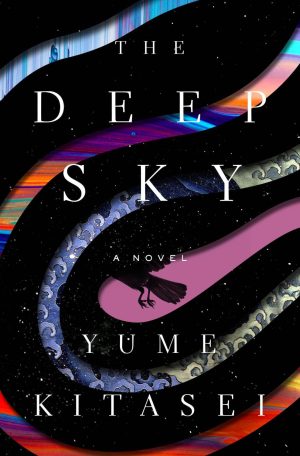 "The Deep Sky" — Yume Kitasei
Release Date: July 18, 2023
"The Deep Sky" is a sci-fi thriller about a team of exceptional people sent to space to save humanity following Earth's environmental collapse. Asuka is one of 80 people aboard The Phoenix. When a bomb throws the ship off course, she becomes the primary subject of the saboteur. As the crew grows panicked and begins to turn on one another, Asuka takes it upon herself to find the culprit. 
I have not read a lot of science fiction, but I am a huge fan of murder mysteries. This book sounds like an Agatha Christie set in space, so I immediately put it on my list. "The Deep Sky" is Kitasei's debut novel as an author and already has earned a 4.5 average rating from early reviewers. I'm looking forward to learning more about the story as well as Kitasei's talent as an author.
This list is just the tip of the iceberg of new releases I'm looking forward to this year. Other titles worth checking out include:
"Gwen and Art are Not in Love" by Lex Croucher — May 16

"Atalanta" by Jennifer Saint — April 13

"Ander and Santi Were Here" by Jonny Garza Villa — April 11

"The Memory Thieves" by Dhonielle Clayton, — Sept. 26

"The Sun and the Star" by Rick Riordan and Mark Oshiro — May 2

"Brother and Sister Enter the Forest" by Richard Mirabellai — March 14

"Rouge" by Mona Awad — TBD

"Pedro and Daniel" by Federico Erebia — June 6

"The Thick and the Lean" by Chana Porter — April 18

"Small Joys" by Elvin Mensah — April 11
I can't wait to see if these books go above and beyond expectations or just end up as sore disappointments. I'm eager to keep an eye out for more new books to be announced throughout the year.