Frustrated students feel they were forced to 'choose between their own safety, potential penalties for missing class' following winter storm
Update: This story was updated around 9:30 p.m. Thursday to reflect receiving a response from Provost Mohammed Khayum around 11:30 a.m. Thursday.
---
Following a cancellation of classes Tuesday due to a half inch of sleet, students and the campus community raised concern when the university reopened for classes Wednesday. USI was the only school in the Evansville area with in-person classes Wednesday. 
Local public schools and universities in the Evansville area were closed or operating remotely Wednesday due to the weather, according to the Evansville Vanderburgh School Corporation's Twitter post. The University of Evansville and Henderson Community College were closed while Ivy Tech Community College operated virtually Wednesday.
Monday night the Evansville area received around half an inch of sleet and freezing rain that froze into a solid ice layer overnight. Tuesday classes were canceled around 9 p.m. Monday.
The university announced around 5 p.m. Tuesday school will still be in session Wednesday. The highest temperature in Evansville Tuesday was 25 degrees Fahrenheit with cloud coverage all day.
"
By having classes the university is forcing students to choose between their own safety, and potential penalties for missing class.
— Toni Rodriguez, senior psychology and communications major
The university Rave Alert text said, "Use caution when traveling and on campus as slick spots will exist." 
After the announcement was made, students, parents and community members voiced their safety concerns and frustrations on social media.
The university made a post on Facebook where the campus community commented on the situation. 
Avery Smith, sophomore mechanical engineering major, said, "My entire road is a sheet of ice, as well as my driveway, which is a long hill! I am unable to go down it and especially back up. Unfair to us commuters 100%."
Jerzee Gee, junior nursing major, commented on the same Facebook post, "brb transferring to a school that cares about student concerns!"
Gee included an image of the University of Evansville closing school Wednesday in her comment. 
View this post on Instagram
The Shield posted the announcement on their Instagram feed around 5:30 p.m. Tuesday asking, "What do you think about classes not being canceled tomorrow?" 
Toni Rodriguez, senior psychology and communications major, said, "This is highly irresponsible on the university's part. So many students are commuters and the roads are not fit for travel. They will not be ready by tomorrow. By having classes the university is forcing students to choose between their own safety, and potential penalties for missing class."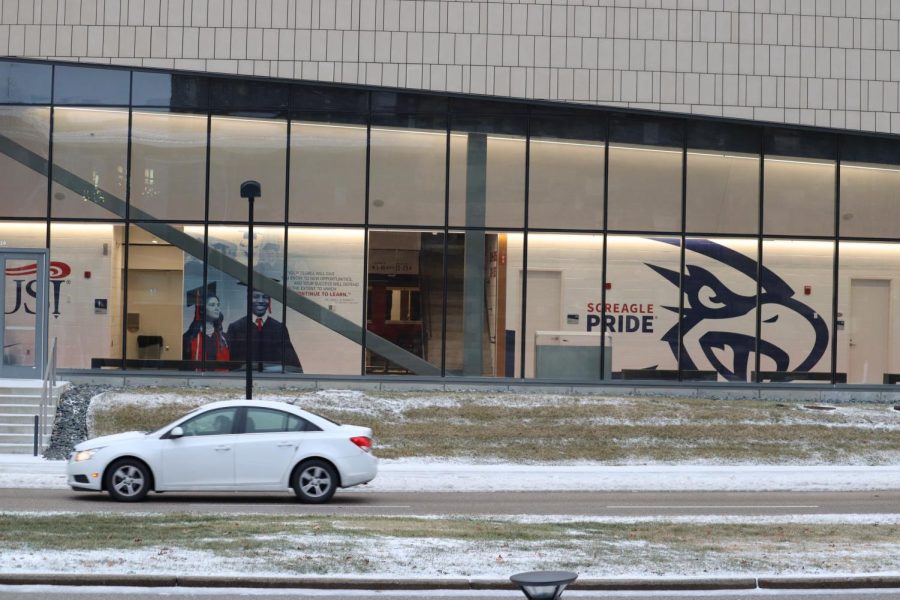 The Shield posted the question "Classes Wednesday are not canceled. Thoughts?" on their Instagram story Tuesday where users continued to voice their concerns. 
The anonymous submissions received include: 
"It stinks worse than my roommate's dirty dishes"

"I feel as though it's unsafe. Hopefully overnight the roads/sidewalks, etc will be better!"

"i can't get out of driveway, let alone my street. i'm skipping class either way tomorrow."

"USI won't cancel classes until a tragedy occurs." 

"I don't want to lose points tomorrow, but I don't want to risk my safety either…" 

"If it is solid ice still, I do not want my child driving and risking their safety" 

"Completely unsafe. someone is going to end up hurt"

"I literally have clinicals at 6 a.m. will i get in a car wreck? Highly likely"

"Skipping class rather not die omw there <3"

"Individual professors are starting to cancel classes because they feel unsafe" 
The Student Government Association made an Instagram post Tuesday evening encouraging students to "make the decision that feels right to you" when deciding whether to come to campus or not. They also reached out to university administration with students' concerns.
View this post on Instagram
Some students were concerned about potential punishments for not attending class Wednesday due to the unsafe road conditions. 
"As long as you've talked to your professor, hopefully, they'd be understanding," said Sanaa Jackson, junior elementary and childhood education major. "If they're not, maybe take it to the president, take it to someone higher."
Jade Kittrell, senior health services major, said students should choose whether they can come to campus or not. She said students only know "what is best for them."
"If you feel like you can't make it to campus safely, don't come," Kitrell said. "It's not worth risking your life."
"We can't control the weather," Kittrell said.
Icey patches remained on the roads and campus parking lot Wednesday. Walk ways were salted but ice patches remained on the sidewalks outside of campus buildings Wednesday.
McDonald Lane, campus road behind the C-store in the campus apartments, was closed Wednesday due to ice coverage.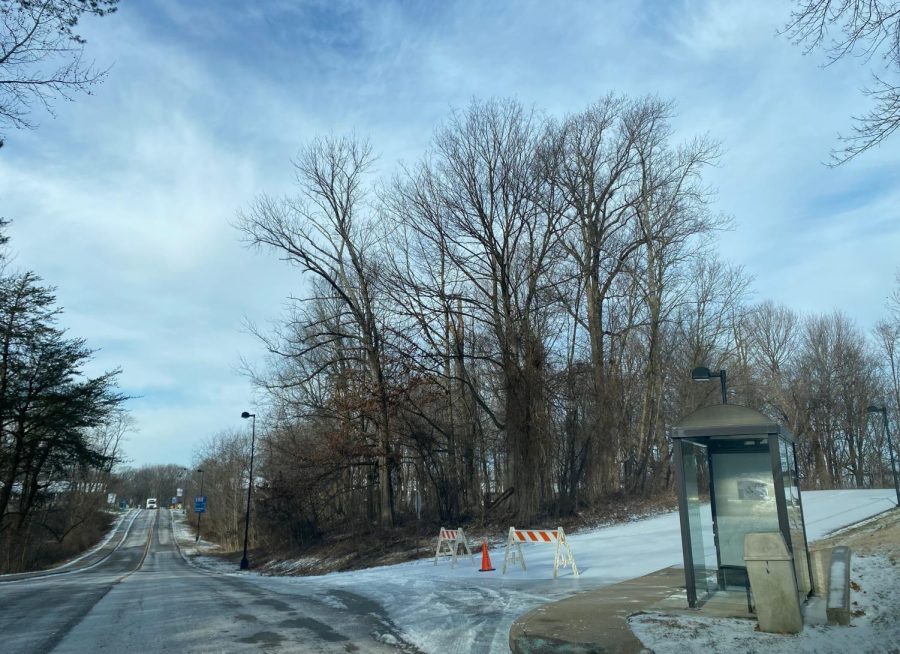 Provost Mohammed Khayum said the decision to or not close campus from inclement weather is made by the provost through a consultative process involving the Director of Public Safety and the University leadership team. 
In an email sent to a Shield reporter, Khayum said the decision to open campus Wednesday "was based on a review of road conditions, an evaluation of the impact of treating sidewalks and parking lots on campus and the weather forecast for Wednesday." 
"The assessment was that the roads leading to campus were passable with care, and on campus, sidewalks and parking lots were in satisfactory condition," Khayum said. 
He said the considerations that determined campus opening Wednesday include the "responsibility to deliver the educational content needed by our students for their coursework" and improved general travel conditions. 
"We understand the concerns raised about the ability to travel safely and took them seriously," Khayum said. "To address these concerns, students who felt it would be unsafe to travel to campus were advised to alert their faculty member(s) about their situation, and faculty members were requested to work with students on alternative arrangements for coursework that may be missed the way they would with students who miss class due to an illness or have an excused absence." 
He said every year there is a review conducted of the inclement weather decisions made with the goal of making improvements. Student and employee's input in previous years, he said, resulted in changes such as decisions and announcements being made as early as possible.  
Khayum said, "We will incorporate feedback from this year's events and decisions as we seek to improve our inclement weather process and impact."