"Wednesday" puts a fun twist on an iconic character
The Netflix TV series "Wednesday" broke the record for the most hours viewed in a week during its first week of release. The record was previously held by another Netflix series, "Stranger Things."
The eight-episode show was created by Tim Burton to bring iconic characters from "The Addams Family" franchise into the modern era. Any time a popular character or series is rebooted, discourse is bound to arise. However, we think "Wednesday" is a fun addition to "The Addams Family" lineup.
"Wednesday" follows Wednesday Addams (Jenna Ortega) as she is sent to Nevermore Academy, a school for outcasts. Despite being an outcast herself, Wednesday feels as though she doesn't belong at the school and is misunderstood by her family, especially her mother. 
When a mysterious monster is set loose in the local town, killing students and townsfolk alike, Wednesday takes it upon herself to get to the bottom of things. Wednesday is initially stoic and unfriendly but begins to come out of her shell when she finds she may need the support of the people around her.
The quality of Netflix Originals can be pretty inconsistent, so we weren't sure what to expect going in. However, "Wednesday" exceeded our expectations with quirky humor and loveable characters.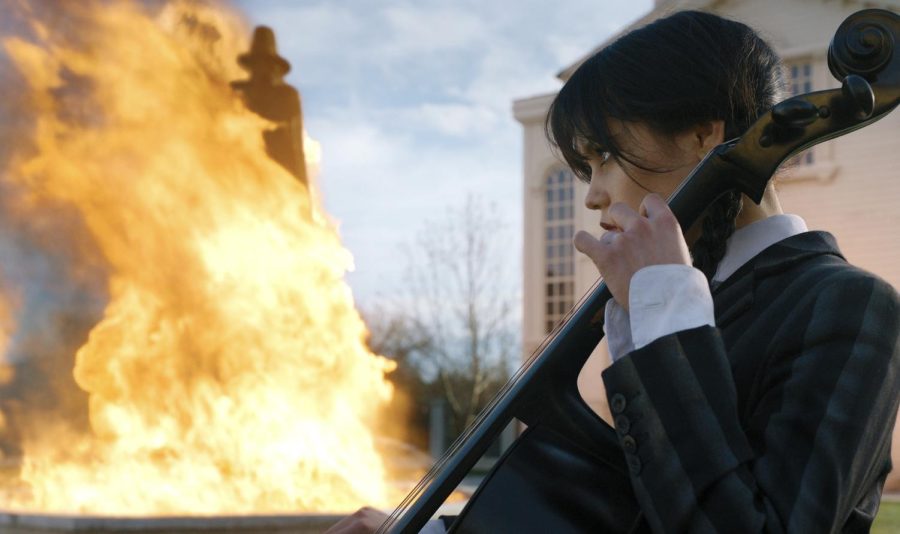 Ortega was a hilarious and authentic Wednesday Addams. Her morbid, witty comebacks never failed to make us laugh. Ortega's Wednesday was true to the original character while adding more dimension. Previous depictions of the character  were never boring, but they were far more one-dimensional. Ortega brought new life and depth to the character. 
After Wednesday, The Addams family member with the most screen time was Thing (Victor Dorobantu). Despite just being a hand, Thing had so much personality as well as impactful relationships with the other characters. He could make the audience feel genuine amusement and emotion.
Another iconic Addams family member "Wednesday" brings back is Uncle Fester (Fred Armisen). When he surprises Wednesday at Nevermore, it is one of the first times we see her genuinely smile. Armisen's character brought out the empathetic and more caring side of Wednesday that she tries to hide.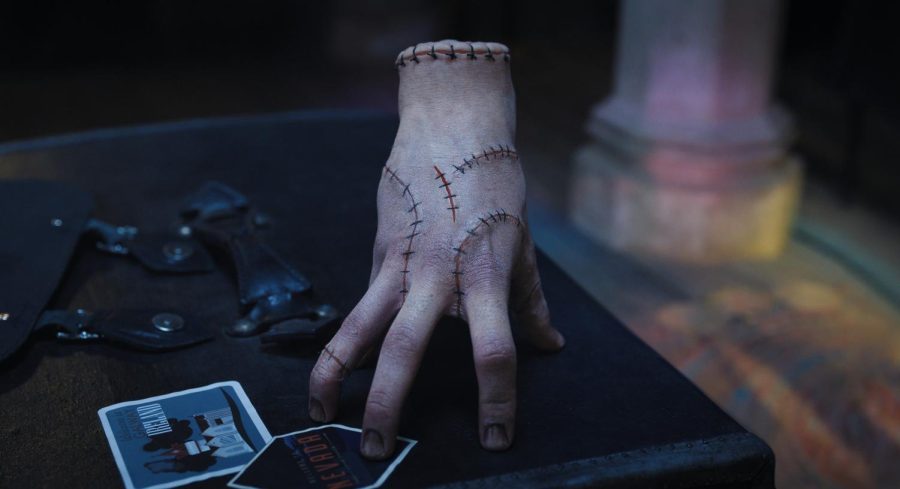 While faithfully bringing back beloved characters, "Wednesday" introduces interesting new characters of its own. Enid (Emma Myers) really stood out to us, especially with how strongly she contrasts Wednesday. Where Wednesday was dark and dreadful, Enid was sunshine and rainbows, which made for a fun and sweet friendship dynamic. 
A lot of the criticism we saw for this show was that it took such an iconic, unique character and put her in the role of a teen drama protagonist, but it was one of the elements we loved most about "Wednesday." It was hilarious to see how such a creepy, quirky girl reacted when placed in a school dance or amidst a love triangle. It was interesting to see how the odd character would fare in the modern age of social media and popularity contests. 
While most of the plot was smooth and entertaining, the ending and plot twist felt a bit rushed. Without giving away any spoilers, it seemed like the show gave us a lot of buildup for little payoff. The final battle had a shorter runtime than the silly boat race toward the beginning of the show.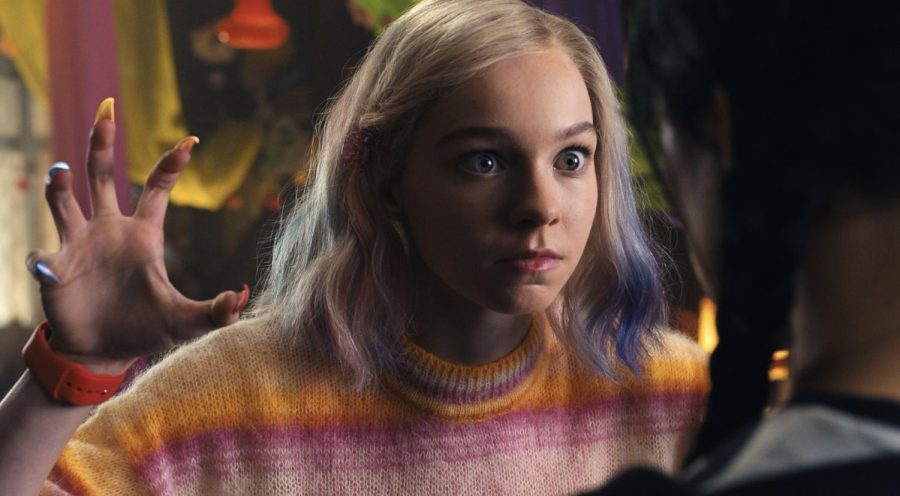 Aside from loveable characters and a fun plot, this series excelled behind the scenes. For a new Netflix original series, the special effects weren't too bad. Thing looked amazing, and the other prominent special effect, the monster, wasn't so cartoonish that it looked ridiculous. I'm looking at you, "First Kill.". 
We really enjoyed the score for the show as well. It brought back iconic sounds from the old films while not overkilling them, and the songs brought something to their scenes. I felt my heart squeeze in emotion for example, when "The Hug" was played over Enid and Wednesday's reunion. The music swelling as they collided? Chef's kiss.  
While it was not what we were expecting, "Wednesday" was a surprisingly fun and entertaining show. Despite the coming-of-age formula, it still has Tim Burton's feel and elements. It honored old characters while giving them new life. Overall, we settled on a nine out of 10-star rating. If you're stressing over finals in the coming weeks, we recommend you take a break and watch "Wednesday."