"The Banshees of Inisherin" is a coming-of-age film for men in their midlife crises
This review contains minor spoilers for "The Banshees of Inisherin"
As we come closer to the end of the year, the final film in the 2022 Colin Farrell trilogy has arrived (the previous two films being "After Yang" and "The Batman"). "The Banshees of Inisherin" is the newest film from director Martin McDonagh, who is best known for his depressive black comedies and dramas. It reunites the lead actors from his debut film, "In Bruges," and drops them in a meditative story that is set nearly one hundred years ago.
During the tail end of the Irish Civil War in 1923, on the small island of Inshirien is a small community of Irish farmers with nothing but a church and the local pub to stave off their boredom. Colm Doherty (Brendan Gleeson) and Pádraic Súilleabháin (Colin Farrell), two drinking buddies who have spent every day together, are suddenly not friends anymore. The film follows Pádraic as he tries to come to terms with Colm's (abruptly/suddenly/newly) avoidant behavior.
As enticing as the concept sounded when I first watched the trailer to this film, I had a suspicion that a story about a person simply not wanting to be friends wouldn't go anywhere terribly interesting. I am pleased to admit I was wrong. This film offers so much nuance regarding the things we are forced to think about when confronted with the passage of time.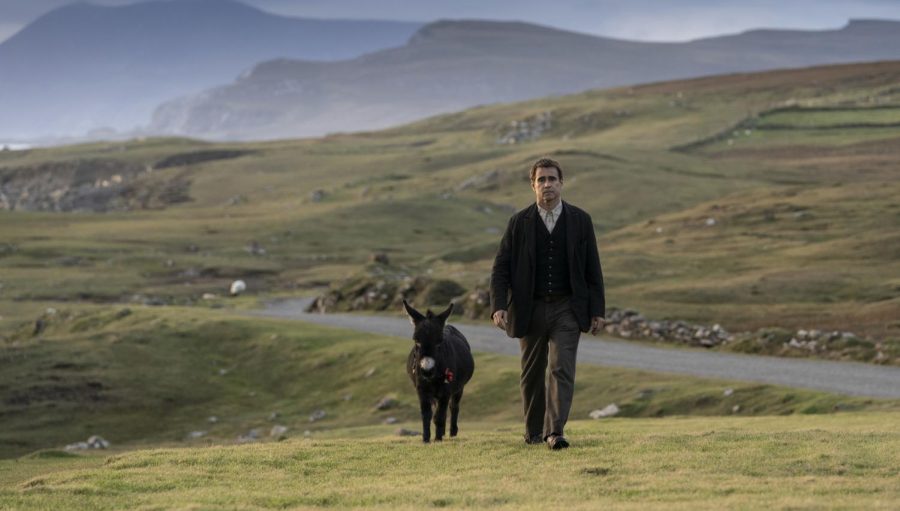 Colm stops talking to Pádraic because he realizes how much time he is wasting away with him talking about the most boring things. He wants to create successful fiddle music, which could give him a legacy to be remembered by. In his haste to cut ties with his friend, he also threatens to cut his fingers off every time Pádraic tries to talk to him, which defeats the whole purpose of his desire to create music. It's this single-minded nature of Colm's decisions that reveals what he truly wants: something new to distract him from his inevitable mortality.
This situation begins to rock Pádraic's entire quaint worldview. He is confronted with his own mundanity when Colm declares he is too bland to spend time with anymore. For the first time in his life, Pádraic has to deal with knowing that being a nice man doesn't make him interesting. It's a funny idea, but in the world of this film, it sends him into a depressive state of mind, no longer sure of his sense of self.
Aside from the two leads, the other characters play critical roles in their own ways. Pádraic's sister, Siobhán Súilleabháin (Kerry Condon) is the most sensible character, understanding that these men can't properly articulate their feelings, while also feeling trapped on the island with no opportunities to grow. Conversely, The local policeman's son, Dominic Kearney (Barry Keoghan), also falls victim to a self-destructive nature because he is bored with his life and sees no future for himself.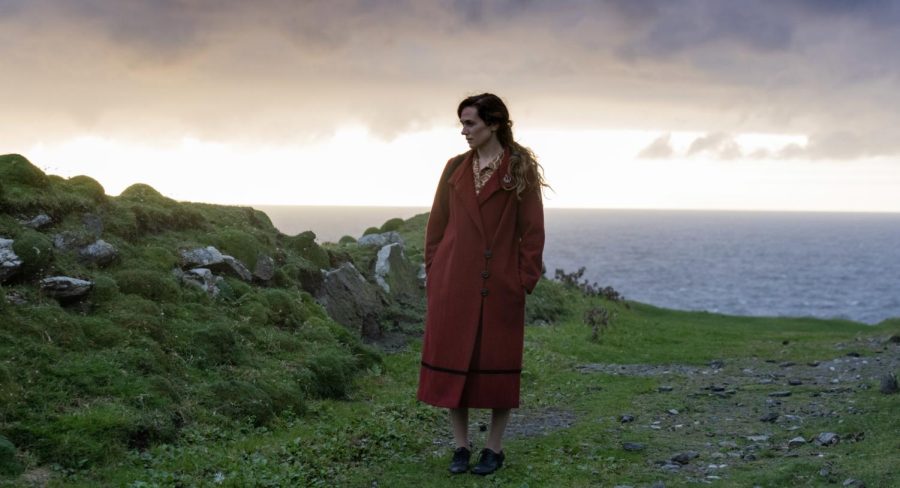 From what I've described thus far, the film likely seems to be a drab and endlessly sad story that does not sound fun to watch in the slightest. Remarkably, this film is able to balance these topics and still manage to be extremely funny. It almost felt inappropriate to laugh out loud so many times in the theater, but the film is designed this way on purpose.
The screenplay written by McDonagh, along with the phenomenal performances from Farrell, Gleeson and the rest of the cast, juggle the complexity of loneliness with humor in a relatable and realistic way. This was a truly wonderful experience that left me touched by how well it explored ideas I've often thought about myself. This quietly hilarious and mournful expression of loneliness receives a much-deserved nine out of 10.