'Once There Were Wolves' is the best book I've read this year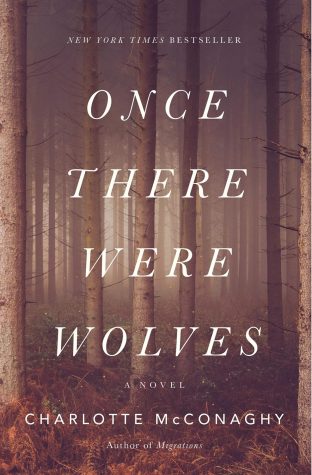 Every so often, I read a book I can completely sink into that captures me with its words and immerses me in its world. Books that allow me to become the main character, to see the settings vividly or feel the character's emotions deeply.
"Once There Were Wolves" is one of these books.
I read this book in one sitting, completely unable to put it down until the heartbreaking, tear-inducing end. Of the 42 books I've read so far this year, "Once There Were Wolves" by Charlotte McConaghy is currently my favorite.
The book's main character is Inti Flynn, who is tasked with reintroducing gray wolves to the Scotland Highlands where they have been extinct for years. She and her team are conservationists who hope the introduction of the wolves will restore the environment of the area. However, the local rural community worries the wolves will only mean trouble for their home and begin to retaliate in horrific ways.
Meanwhile, Inti and her twin sister, Aggie, are running from the violence and trauma inflicted upon them in their past. While they struggle to heal and keep one another afloat, dead wolves and humans start to show up in the town – both brutally murdered. Inti quickly finds herself tangled in the town's secrets and horrors. She doesn't know who to trust, even the man she is growing to love. All she knows is that she will do whatever it takes to protect her wolves.
This book is so many things at once. It is a thriller, a romance, a mystery and a contemporary. It is simultaneously a love letter to nature and the wild, commentary on the danger of an angry or powerless man, a narrative on abuse and trauma and an exploration of good and evil.
I knew a large part of this book had to do with wolves, reforestation, nature and conservation efforts. While they are important topics, they are not ones I'd want to read about in a book meant to entertain me. I was worried I would be so bored by those aspects of the book that I would not be able to get through it.
McConaghy, however, wrote about wolves and forests in such an impassioned, loving and enrapturing way, I felt myself genuinely interested in what the book taught me about them. She made nature feel majestic and magical, something too intricate to ever truly understand. By the end, I was emotionally invested in Inti's project and desperate to see it succeed.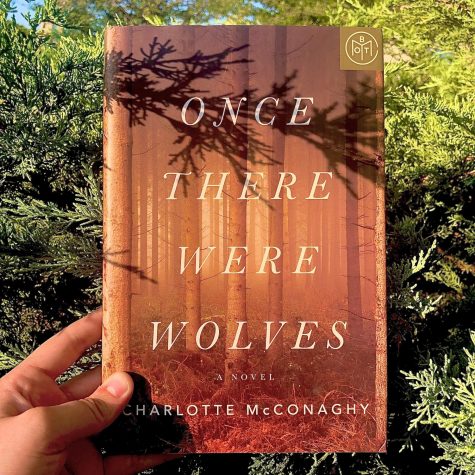 The novel is also beautifully written, with rich prose and vivid imagery. There is just enough description of the settings and people that you feel as though you are in nature amongst the wolves, nestled into the corner of a dimly lit bar or driving the icy roads of a Scotland winter.
It is not so much that it is excessive, pretentious or outweighs the plot. Many books fall victim to disengaging the reader by taking too long in its physical descriptions. This book demonstrates the best careful balance of intricate, yet necessary details that I've read in a while.
McConaghy's style and beautiful prose touches the spirit. It made me hurt and grieve and celebrate alongside the characters. It made me laugh out loud or burst into tears several times throughout the book.
Another small aspect of the writing I enjoyed was the dual timeline. McConaghy goes back and forth between Inti's perspective of the modern day and the past, leading up to Inti and her sister fleeing Alaska. A lot of the past events are reflected in what the reader learns about the wolves, and the story is made all the more engaging as the reader tries to fit together the puzzle pieces of the twins' lives.
The most genius thing about this book is the overarching metaphor McConaghy crafts. Every conversation had about the wolves, their loyalty and their viciousness is reflected in the human characters in this story. For instance, Inti's belief that the wolves can do no wrong is the same belief she had in her father and in her sister's husband.
This book is not for everyone. It deals graphically with domestic abuse, alongside scenes of violence, sexual assault, death and parental abuse. Read more about content warnings here, and take care of yourself.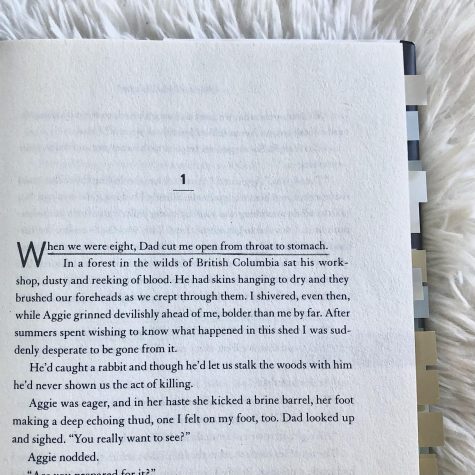 That being said, it does approach these topics responsibly with empathy. It asks important questions and delves into essential conversations.
It asks what makes us human, and what part of us is still animal. What causes good people to do bad things? How do we know they were ever truly good at all? How do we cope when the people we love are the ones who hurt us?
It shows everyone has the capacity for both love and violence, for kindness and inhumanity.
It proves abuse is a trap, exposing the fear tormentors can provoke in someone and why so many victims don't simply leave or pay attention to warning signs.
It explores the acute pain of mourning what used to be. Someone who isn't dead, but isn't the person you once knew. We can even mourn versions of ourselves and grieve the parts of ourselves which were taken away unexpectedly.
Not only is "Once There Were Wolves" a beautiful story, it is one the author masterfully crafted. It addresses meaningful issues and allows you to fully immerse yourself in the world it creates. I am stingy with my five star ratings, but this book definitely earned it. I highly recommend picking up this book as the colder seasons approach as it is the perfect combination of cozy and haunting.