Students flock to see Sister Cindy on campus – 'I haven't seen this many people on The Quad at once'
Editor's Note: This story contains explicit language and content.
Roars and cheers could be heard across campus as hundreds of students gathered in the hot, beaming sun to watch Sister Cindy's presentation on campus Wednesday. 
Cindy Smock, known as Sister Cindy by her social media followers, travels to college campuses across the Midwest region to share her presentation titled "Sister Cindy's Slut-Shaming Show." Sister Cindy announced on her Instagram story Tuesday evening she would be on USI's campus at noon Wednesday. 
She began preaching on campuses at the University of Florida in 1978, after being converted to evangelical Christianity by Brother Jed, another traveling preacher who later became her husband. Sister Cindy gained her fame on TikTok, where she currently has a following of over 421,000 people. 
Sister Cindy's visit to USI was one of the stops on her Brother Jed Memorial Tour. She stopped at Eastern Illinois University Monday and Purdue University Tuesday.  
Around 500 students flooded the area around the University Center Fountain, waiting in 95 degrees Fahrenheit for Sister Cindy to arrive at noon. She announced on her Instagram story around noon that she would be around 40 minutes late, so the gathered crowd waited in the sun for her arrival.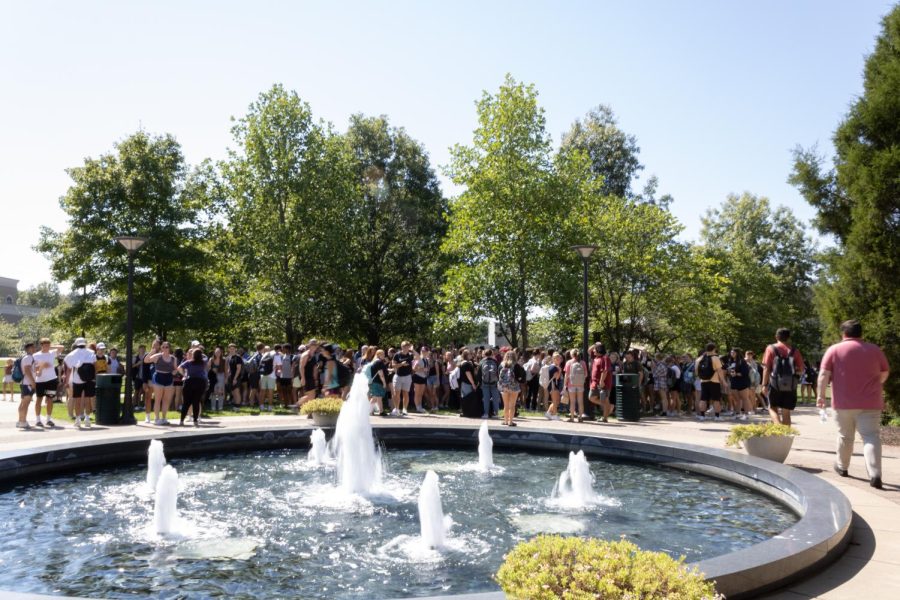 Cooper Alan Motz, senior management major, said, "I think it's more of a show. Everyone's out here to watch her go crazy and say she hates gay marriage."
Motz said most of the students gathered do not believe what Sister Cindy teaches but rather want to experience what she has to say in person instead of online on TikTok. 
"People adore her," said Christian Schmitz, senior public relations and advertising major. "They could care less about her message, they just kind of laugh at her and make fun of her because they idolize her for being crazy."
Schmitz said, "It's interesting that people love it just because she's famous on TikTok, but I feel like if it was some random person saying the exact same thing, or maybe of the opposite gender, it would be a completely different story." 
"I haven't seen this many people on The Quad at once," he said. 
"Honestly, I think it's gonna be hilarious," said Ana Swope, sophomore art major. "I feel like all these people aren't here for what this lady thinks we're all here for."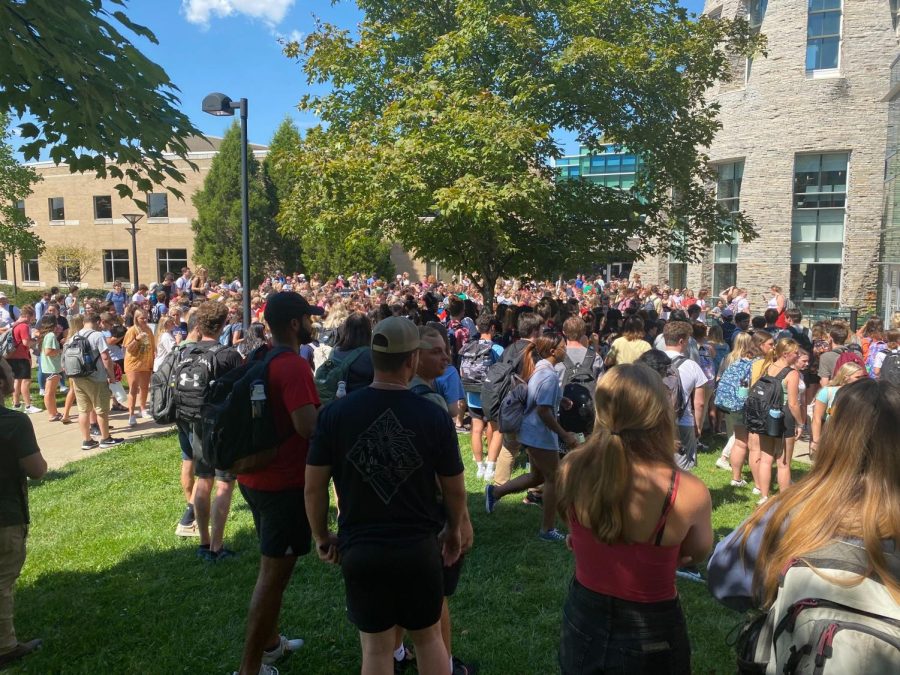 Sister Cindy arrived on campus around 12:45 p.m. Upon her arrival, Public Safety escorted her to the Dean of Students Office, and then she was escorted to the free speech zone located in the grassy corner between the David L. Rice Library and the Arts Center. As she walked, the crowd of students who had waited for her cheered and followed her to the free speech zone. 
Sister Cindy's message emphasizes celibacy. She encourages students to follow the Christian God and the "HO NO MO revolution." 
"There's a problem with some of you. Some of your roommates wrote to me. And your roommates told me everything. That many of you had a hot girl summer. You were getting naked and nasty," Sister Cindy said. 
"Ladies, this is 2022. You are not here to be a piece of a**. You are not here to lick vaginas. You are here to get an education. You have brains. God created you in his image. You were created to be princesses," Sister Cindy shouted at the crowd.
When Sister Cindy paused while speaking, the crowd would cheer or heckle her. The crowd's roaring cheer could be heard all across campus. She also called out to participants in the crowd and asked them questions.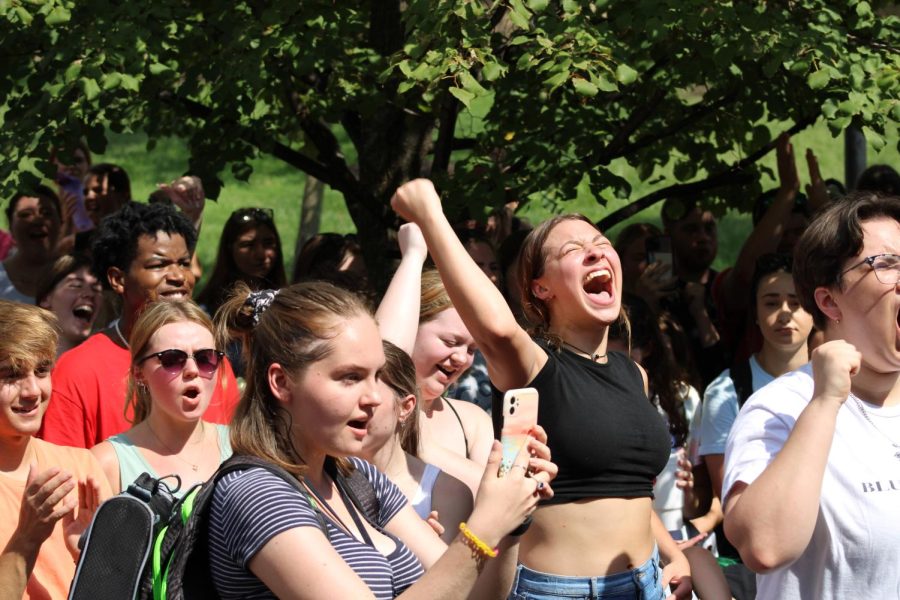 Sister Cindy claimed the crowd was looking up to "hoe influencers," "hoe deans" or "hoe professors." 
She continually discussed throughout her speech the sexual lives of female students. 
"Today you're a wet a** p****. Tomorrow you're an empty a** p****. And before you know it, you'll be a dry a** p****, wearing the heavy, heavy hoe chain," she said.
Sister Cindy moved several times while presenting her "Sister Cindy's Slut-Shaming Show." She started in the free speech area directly in front of the Arts Center. A professor was upset about the commotion, prompting Sister Cindy to move in front of the "Tequila Sunrise" statue near Parking Lot D. 
Sara Christensen Blair, chair of the Art and Design Department, said she could hear the commotion from inside the Arts Center. Blair said she did not like Sister Cindy's presentation and plans to have a discussion about it Monday.
"I think it's about the right to protest, but then also the right to the kind of rhetoric that gets people excited, the use of celebrity religion plus a captive Gen Z audience," Blair said. "I don't like it. Everybody's missing class."
During the entire event, Public Safety officers were present. They escorted Sister Cindy and then stood in attendance during her presentation. 
Sister Cindy finished her presentation and left campus around 4:30 p.m. Wednesday.