Something lost, something gained: Students reflect on a year of COVID Part 2
March marks one year since the beginning of the coronavirus pandemic. As of this week, over 538,000 Americans lost their lives to COVID-19.  Despite the devastation the pandemic caused, many found something they didn't have before. This is the second in a three-part series focusing on what students lost and gained over a tumultuous year.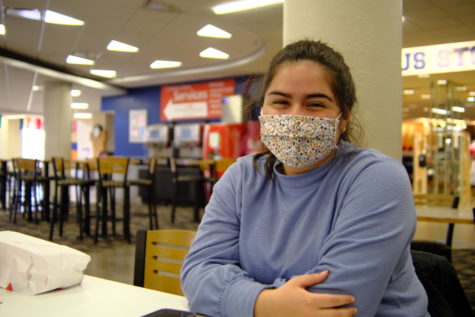 Something Lost: Time Management Skills
"Since everything was in person, I was a lot more capable of keeping track of my planner in the classroom, because I had relationships with the teachers. But I feel like that's gone away now that schools are online. I'm struggling in all my online classes, because I can't keep track of my assignments, and I've never had that problem until this year."
Something Gained: Adaptation Skills 
"Being able to work to put myself out there more, not be afraid to meet new people, is something that I might have learned. I learned how to adapt to a lot of different types of people that I haven't really worked with in the past. I've learned how to ask better questions."
Something Lost: On Campus Experience.
"last year I was here all the time. Every day I was in the library. Now there is not as much going on on campus, now when I get my homework done I can come here and get food, and that's all I get to do."
Something Gained: Perspective
"I feel like not being able to do many things inside with groups of people taught me about the experience of being outside, it's one of the only places you can go now."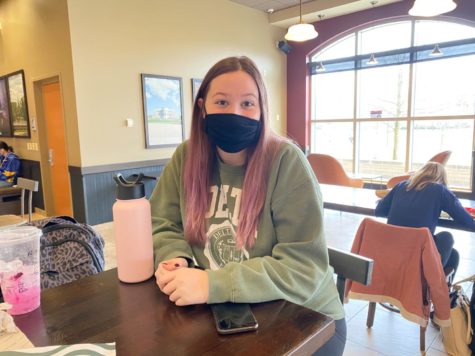 Something lost: In-person socialization
"There are a lot of things we can't do now like getting together. I feel my freshman-sophomore years there was a lot of hanging out with people now I'm facetiming a lot." 
Something Gained: Time and perspective 
" I feel like I have more time to sit down and do my homework. I've learned that this is what a  pandemic looks like. This is what we learned about in school and now it's actually happening.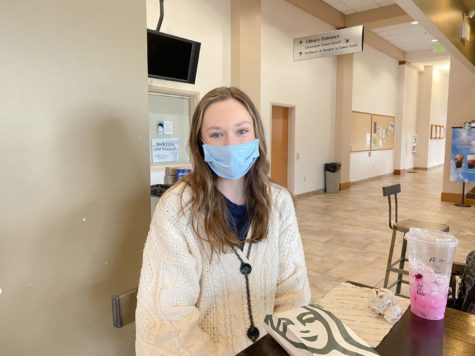 Something Lost: Socialization 
"Compared to my freshman year everything was in person and so much fun, I wish I didn't take it for granted." 
Something Gained: Time Management skills
"I have so much more time to myself, I can make a schedule and plan a lot of things more"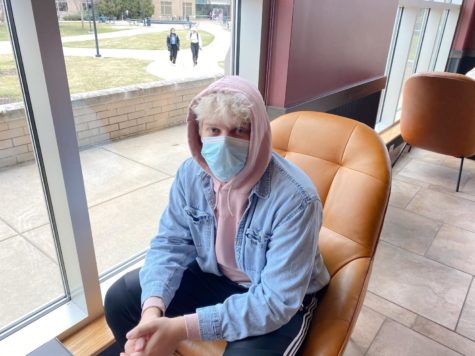 Something lost: flexibility 
"It feels like because of COVID restrictions we lost the ability to come to the library and print out something like that for class. We lost the ability to kind of sit here and hangout and sit at the Loft and hangout. We lost the ability to go to friends' apartments, have game nights and study. I feel like COVID took a lot out of what the image of college is." 
Something gained: new found appreciation 
"I think I gained to appreciate my friends more, my professors more, especially, working on campus more. I learned that the faculty here on campus do more just more for the greater good of the students. I can't really live without human interaction."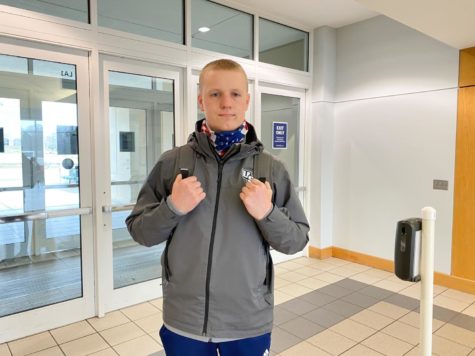 Something lost: freedom 
"The freedom to get the college experience. The freedom to work on your own time, to not have restrictions on as to who and whom you can't hang out with, when and when you can't do so and so activity, intramural sports or going to parties or get-togethers or anything like that." 
Something gained: time management skills
"From my perspective, managing time better with being online. I mean some people have had more success during the quarantine time, but I've struggled with the online. So, it's definitely kind of forced me to manage my time better and get a little more technologically in tune. The environment with quarantine I think that's given a better appreciation when you're not able to hang out with your friends all the time. You're not able to see your friends all the time. We take it for granted on the everyday schedule."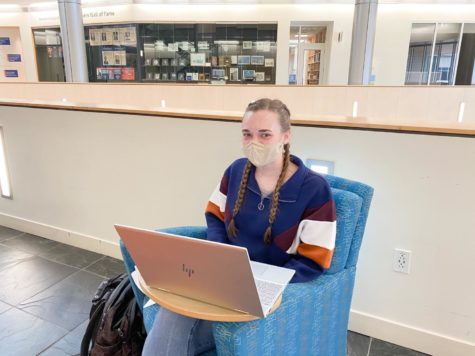 Something lost: end of senior year of high school
"I lost a lot of my senior year and the sports season last year. I guess I just kind of assumed it was going to be there. I was looking forward to it all year. The spring sports you've been looking forward to and all of a sudden it wasn't there. And not getting the senior awards day things like that and all the things you had seen all the seniors before you get."
Something gained: Appreciation 
"I guess you really know who your friends are. A lot of people dropped out of contact. The people who didn't were a relief. That was good. I always thought I was an introvert, but I'm not so sure. I guess to appreciate things while you have them."