IT reports first week 'jitters'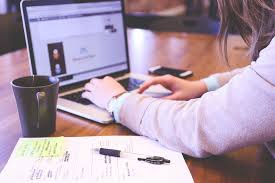 AJ Porter went to campus 30 minutes early on Monday to get set up for his Zoom call, only to find out the class would not meet because of a Zoom outage.
The freshman radio and television major said he went on campus to attend his online class because his following class required him to be there immediately after. 
Porter's RTV class is split into alternating sections that switch between attending class in person and online. 
"I don't think that me having to travel onto campus to sit down somewhere for an hour and a half and having it not work is any better than me sitting in a classroom," Porter said. 
Porter said he thinks the university should consider using alternative meeting services such as Skype and Google Hangouts since he has experience learning with those and hasn't had problems with them yet. 
John Morris, the instructor of RTV and professor of the class Porter missed, said when he went to start his class, the link wouldn't open through MyUSI or the Zoom application. 
Morris said he found it was more of a national issue once he read on Twitter that other universities experienced Zoom issues that morning as well.
"I'm not worried that it will continue," Morris said. "I guarantee you the Zoom people were on that because there's a lot of money riding on that."
Morris said he prefers in-person classes rather than online, and he divided his classes into two sections so he can see students in person on an alternating schedule. 
He said the quality of education is more dependent on what the professors put together and the opportunities they give students, not on the medium the class is taught. 
The Zoom outage that impacted USI and other universities across the country began at 8 a.m. and lasted through 11 a.m. on Monday. USI IT sent out an email saying that the outage had only lasted until 10 a.m. instead of 11 a.m.
The email also reported issues with Microsoft that prevented students from logging into Office 365, and an issue with USI's own login process that resulted in other outages. 
 It has been resolved and IT is looking to add redundancy to the component that was failing.