Old theatre properties to be rezoned
The old university theatre properties have been sold to a developer following a seal bid auction.
Following Board of Trustee approval for the sale of the former USI Theatre scene shop and costume shop in late April, a new owner is now set to rezone the properties.
According to documents filed with the city clerk Aug. 10, the current land use could move from residential to heavy commercial development. 
The petitioner Aaron Kendall, representing F.C. Tucker, outlined a rezone request in the Welborn Hill subdivision that moves the current land use for the properties to make way for commercial, retail and office development.

Located at 96 North Barker Avenue in Evansville, the old theatre properties have long been vacant. However, the university used the old church and theatre scene shop for storage in recent years and continued to pay for electric, water and sewage on the buildings, Vice President for Finance and Administration Steve Bridges told The Shield in March 2018.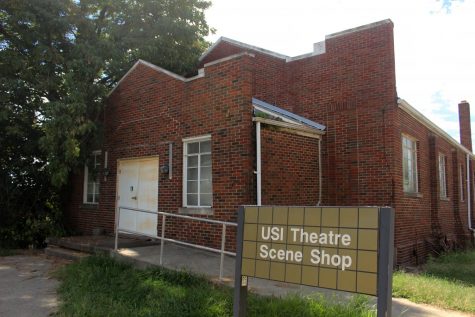 The properties have all previously been appraised by three governor-appointed representatives. The university had to follow their set sale price or slightly higher.
According to the Vanderburgh County Assessor, the old theatre properties are now owned by 3119 LLC.
University spokesman Ben Luttrull said there have been no substantial updates since the April Board of Trustees meeting regarding the sale of the properties. 
The newly renovated 300-seat Performance Center opened in 2015 and now houses all university theatre production.
The Advisory Plan Commission OK'd the rezone request of the theatre properties at its Sept. 6 meeting and now heads for city council approval Monday.