Trustees approve sale of old theatre properties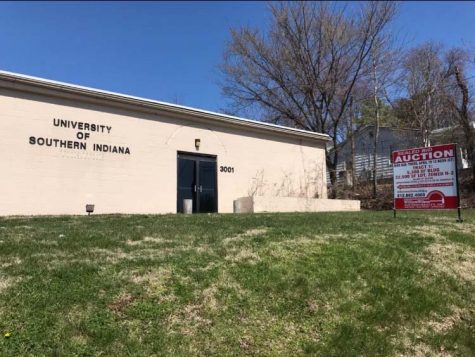 The university Board of Trustees approved the sale of the former USI Theatre scene shop and costume shop at it's meeting April 27.
The property located at 96 North Barker Avenue in Evansville will be sold following a sealed bid auction. The building has been mostly vacant since the opening of the Performance Center in 2015.
A theatre support building was constructed on campus to house sets and costumes and allow students to design and make wardrobes for university theatre productions in addition to the Performance Center.
Formerly known as the Indiana State University – Evansville Playhouse, the building was constructed in 1950 and was owned by the Catholic Diocese of Evansville until the USI foundation purchased it in 1970.
The last reported production in the building was fall of 2006. Vice President for Finance and Administration Steve Bridges said that over the years, the property has been used predominantly for storage and that changes to the inside would require someone with specific needs.
"The property became surplus for the university," Bridges told The Shield in March. "They are really unique properties."
The deed to the land will now head to Indiana Governor Eric Holcomb's desk for his signature over to the buyer of the property.
Bridges said the funds received from the sale of the property will go back to the university.
"We look to do a number of different things with those funds," he said. "We could leave it in reserves or add to another property, all of those types of items are being looked at."
Leave a Comment