Guerzini named managing editor
The Shield has named Riley Guerzini managing editor of the student publication effective Monday. He served as news editor for two years and community engagement for the past month.
"I am excited for this new opportunity to expand my role within The Shield," Guerzini said. "With the ever-changing role of journalism in technology and social media, I feel it is important for us to increase our presence on those platforms."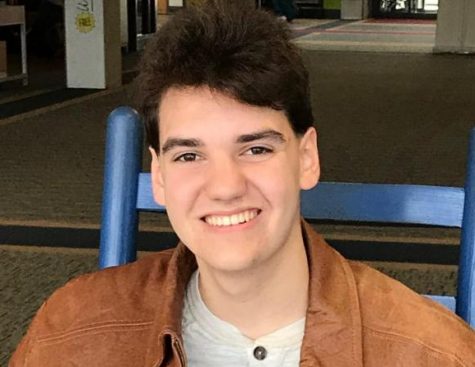 He said he will stress the importance of those initiatives to staff in his new position.
Editor-in-Chief Megan Thorne said The Shield has brought back this position for the first time in quite a few years and believes Guerzini will shape the position into what it needs to be.
"He has a strong work ethic and is very personable," Thorne said. "I think this position will really benefit him in his future endeavors and give him the opportunity to show his talents and help employees transition to becoming future journalists."
His new job will focus on recruitment and helping new employees transition into their positions. Guerzini will report directly to the Editor-in-chief, and work with section editors to ensure a more effective publication in both print and online editions.