Presidential candidates for USI, UE kept secret
Noah Alatza, Community Engagement Manager
March 21, 2018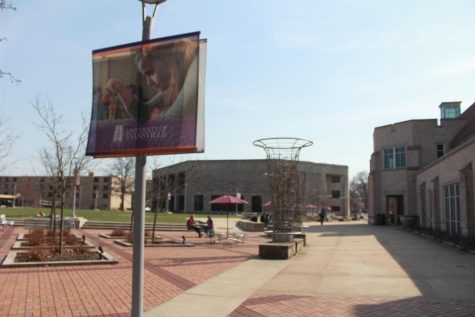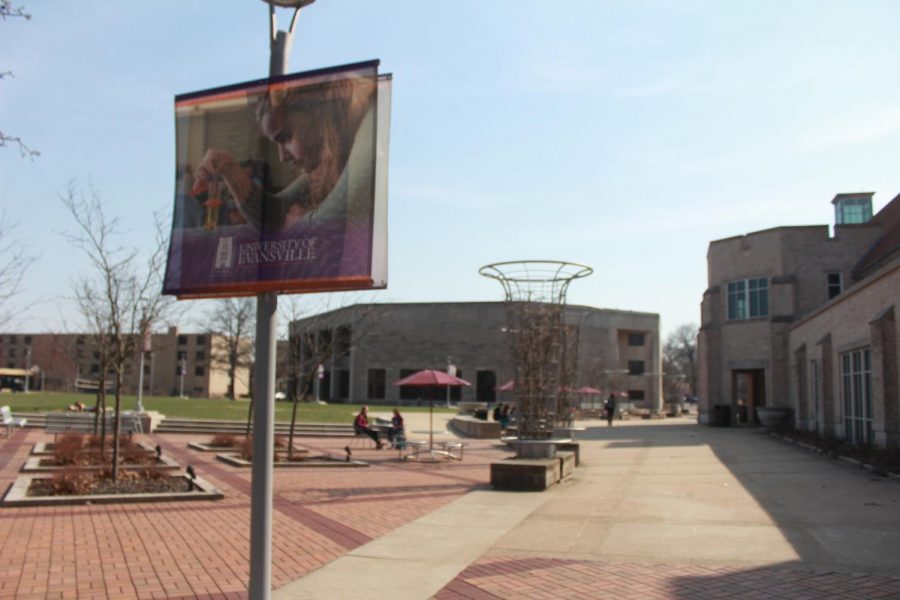 Correction: The Shield previously reported that the USI Presidential search would be completed on or before April 1. According to Associate Vice President for Marketing and Communications Kindra Strupp, the time could be "varied," because the "search is not complete and there is no specific date for an announcement." 
Freshman Alena Nusbaum walked around the University of Evansville's midtown campus on an early spring day in March.
Within a month, the biology major would know the decision on the replacement of her school's President Thomas Kazee, who announced his retirement along with USI President Linda Bennett's last summer.
Much like at USI, the University of Evansville has closed off all committee meetings and discussions with the public, due to the confidential process.
Nusbaum said that the closed-door process at UE has been ineffective and made her feel as though she had no say.
"Our parents pay for us to go to college here," she said. "And I think we should see at least who the choices are for who could be in charge of this campus. They have not said much but I just know they've been searching and doing interviews for a while now."
As UE and USI seek their next president, members of both presidential search committees have signed a confidentiality agreement, meaning they are not at will or legal obligation to discuss matters pertaining to the current search at both universities, including the names of any potential candidates.
Chair of the USI Presidential Search Committee Harold Calloway told The Shield in January that those agreements were signed by all 15 members including the two ex-officio members.
"Keeping the students in the loop about how the process is going would be nice," Nusbaum said. "We were told there was a select staff doing interviews, but we don't know who that is either because it's so closed off. I don't even know if it's effective or not at this point because I don't know how the search process is going."
Nusbaum said UE has been reluctant to tell the student body or faculty about any specifics.
At UE the search process remains sealed with a 19 member committee headed by UE Board of Trustees member and 1991 alumna Sally Rideout.
Rideout has been tasked with leading the search with the help of outside firm Witt/Kieffer. Rideout was not immediately available for a request for comment by The Shield.
Following a story published in a Feb. 1 edition of The Shield, Calloway sent an emailed update to the "USI Community" Feb. 26 acknowledging some "concern" about the confidential nature of the search. The last update on the university's website dated Feb. 26 said that candidates have "entered interview and vetting stage of the process. After reference checks, the committee will advance a small group of candidates to the Board of Trustees for consideration."
That consideration, and ultimately the decision on USI's closed search is expected to be completed in early April.
Calloway told The Shield in February that "March 19 and the 20th" would be when the Board of Trustees meets with speculative candidates behind closed-doors.
At UE, a similar announcement is expected the first week of April. As for Nusbaum, she said that current President Kazee has lived up to her expectations, but she hopes that the next university leader will be more transparent, honest and improve some safety concerns.

"I love UE and the people here," she said. "We have some areas on our campus that are almost pitch black and it's scary to walk through here at night, and Evansville isn't the safest town anyways, so I think whoever is the next President could help."