Campus Resources: Students access to sexual health assistance abundant
Noah Alatza, Community Engagement Manager
February 14, 2018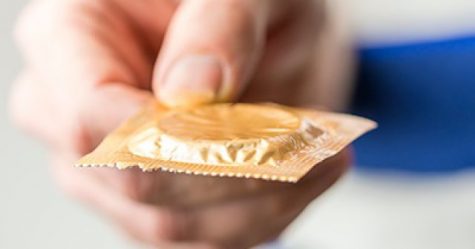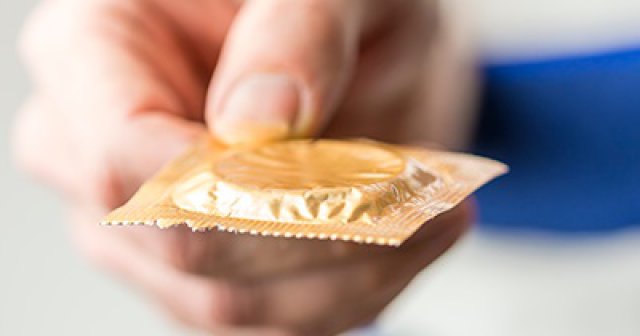 Source: U.S. Army website
A recent university survey indicated only a little more than half of freshman students had protected sex most or all of the time.
The survey was sent out to freshman during the fall of 2016, with 359 of those students responding.
Any freshmen responding that they "have not had vaginal intercourse within the last 12 months" were excluded from analysis. Despite the survey being offered to every incoming freshman, a majority of the respondents were female.
"All freshman were invited to participate in a voluntary survey," Catherine Champagne, assistant program director of student wellness, said. "It just so happened more females chose to respond."
Fifty-two percent of freshmen surveyed used a condom or protective barrier "most of the time" or "always" within the last month while the number drops to 43 percent of freshmen surveyed using a method of contraception to prevent pregnancy the last time they had intercourse.
Of those freshmen who reported using a method of contraception, the male condom was the commonly used method to prevent pregnancy.
"We would like to repeat this same survey," Champagne said. "It's a tool that really helps the university assess the needs of a particular population. This is the first time we have done the survey at USI, we are really excited about doing it and to see what kind of trends over time and if those change."
Champagne said that the university wanted to "look at freshman right as they got on campus." The results might vary if the survey looked at upperclassmen who have access to university resources and education.
Every student has an abundance of sexual health resources at their fingertips said Practice Manager of the University Health Center Brandy Sitzman.
"We do women's health and men's health," she said. "The nurse practitioners will do any STI testing that is requested. STD, STI testing, and pregnancy testing on an office visit plan is free. We get them set up prenatal care, we also help out with sexual assault."
Sitzman said students suffering from sexual assault go through "some brief counseling, an exam, and walk them through the steps."
If students are concerned about cost, Sitzman said that other community resources including the Pregnancy Resource Center, Tri-Cap Family Health, and Planned Parenthood of Evansville are also options.
The University Health Center offers a number of services from contraceptives to free condoms. However, rape kits and testing are not available at the Health Center, because the university does not employ a Sexual Assault Nurse Examiner (SANE).
Sitzman said that Deaconess Hospital, the Health Center's partner, has a SANE nurse on staff around the clock, which the student would be forwarded there if needed.
The Health Center, along with the Counseling Center, is not required to report any cases.
"It's a confidential process," Sitzman said. "They come to us often just for advice, they get a pretty close relationship with the nurse practitioners or their friends do, they come in and talk through it and receive brief counseling."
Sitzman said if the student does not report the incident legally, the Health Center staff will give them a brochure for sexual health, often forwarding them to Title IX Coordinator Melanie Kendrick, the counseling center or the Dean of Students Office (DOSO).
If there is an immediate threat to campus, Public Safety is notified. Sitzman said that her staff has been shocked at how little education students have.
"It's amazing to myself and the staff how little education students have now. It's just kind of assumed they have it," she said. "(We need to) break down that conservative culture. It is okay to touch a condom and pass it out."
Free condoms are available across campus. Condom baskets are placed at the University Health Center, Counseling Center, Housing and Residence Life and the Community Center.
Champagne said that one of the key aspects to preventative is simply education.
"Making sure people are aware, that's part of the prevention," Champagne said. "Talking to your partner, and knowing just because you're on the pill doesn't mean you're protected.
The Dean of Students Office oversees all sexual-related incidents in an administrative position.
"We help students who are in crisis or just looking for resources. That's one of the things we say, if you don't know where to go, go to the DOSO (Dean of Students Office)," Dean of Students Bryan Rush said.
Rush, who also serves as the university's deputy Title IX Coordinator said that the DOSO provides assistance to distressed students, even when a sexual incident does not occur on campus grounds. This applies to spring break or incidents at an off-campus apartment.
He said the goal of the Dean's office is to never add any extremities to the process of education.
"We try not with the education piece, be it for alcohol, be it for drugs, be it for sexual health. We don't want to come across as preachy because students certainly will not take that in," Rush said. "We try to present information that treats students as adults and engages them. That answers questions they may have, and more than anything preparing them for being able to walk away and make those hard decisions later in life."