Vote for presidential search committee to be held Friday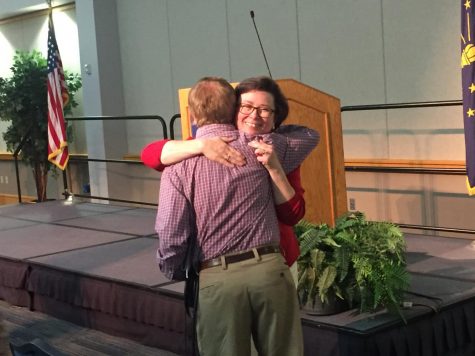 A public forum will be held next Friday, Sept. 29 in Forum II to discuss qualities of a good president followed by a vote on candidates to represent the faculty on the presidential search committee.
Faculty received an email from Faculty Senate chair Peter Whiting asking them to nominate candidates to serve on the presidential search committee.
Whiting said he needs committee faculty members to be selected before a special meeting of the Board of Trustees is convened Oct. 4.
Whichever candidate the committee selects will succeed President Linda Bennett, who announced her retirement at an August faculty meeting. She will officially retire as the university's third president in its 52 year history June 30, 2018.
The committee will be aided by Steve Leo from Storbeck Pimentel and Associates, a firm that assists universities in administrative searches.
Whiting said three nominees will be selected to serve on the committee.
"This is a sensitive position to put anybody into," College of Business Representative Peter Cashel-Cordo said. "It's going to be a very heavy time requirement."
Cashel-Cordo, who served on the search committee that selected then-provost Linda Bennett as President, said that the three candidates that the senate chooses should embrace the faculty and make decisions that are in the best interest of the university.
"We need people who aren't going to be intimidated or have their own agenda for their own careers," he said.
The Faculty Senate will vote on candidates following the public forum.