University to spend $330,000 on WiFi fix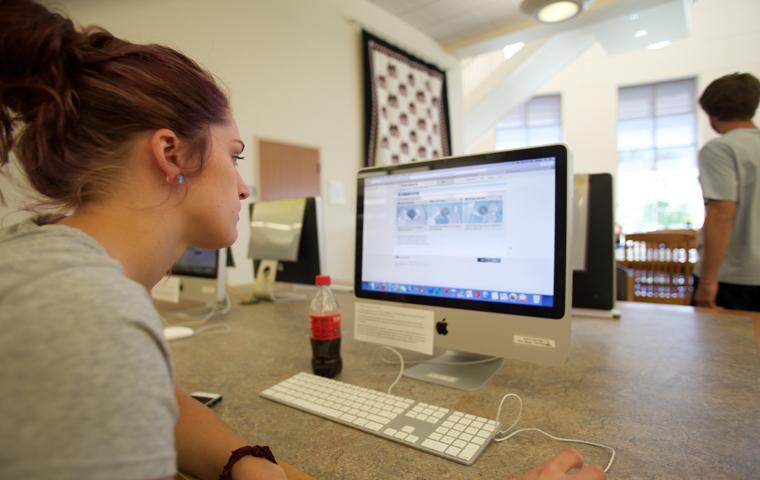 The university will spend around $330,000 on WiFi improvements starting this week, said Information Technology Executive Director Richard Toeniskoetter.
Anyone who has logged on to the university's WiFi in the past few weeks may have noticed their service dragging, or even dropping altogether.
Toeniskoetter said the slower speeds are a result of so many students registering for WiFi usage and a low number of WiFi access points.
"Our (registration) process is somewhat dated," he said. "We need to replace it … We need something more modern."
He said the current registration process may have some bugs that cause more difficulties than usual, but by next year the university will try and obtain a more effective and easier registration process.
The second dilemma resulting in a service slowdown is the university's lack of access points.
Cisco, the university's service provider, came out recently to survey the university's WiFi and said the 250 access points in Housing are not enough.
The access points are "smarter than a typical home access point," according to an email that Toeniskoetter said will be sent to all Housing residents, which simply means IT can turn up or turn down the points' power.
IT typically runs these at high power to reach as far as possible, which has resulted in issues.
"The kinds of problems the students have seen is that they will get signal and then it'll drop, then they'll get signal and it'll drop again," he said, saying that this is because students will reach the far edge of the signal or two signals and will bounce between two different access points.
The university will spend $300,000 on 500 new access points that they will begin installing this week, which means student will see improvement within 30 to 60 days depending on their location.
"By tripling the number of access points, we will have fewer people per access point," Toeniskoetter said.
He said Cisco recommends they decrease the access point's power, which will result in more locations without coverage that will be filled with the additional access points.
Presently, each student averages three devices per connection, so each access point supports about 30 connections concurrently.
Another problem comes from a lack of fiber capacity. When multiple students use services like Netflix simultaneously, the WiFi begins to crawl.
Within the next 30 to 45 days, Toeniskoetter said the university will double its fiber capacity.
"Even with that we think we are still going to have some capacity issues," he said.
These improvements are designed to create a stable connection, but Toeniskoetter said long-term changes will need to take place to make the largest internet connection enhancements.
He said the university will probably have to trench additional fiber from the main campus to Housing.
An email Toeniskotter said will be sent out to Housing students warns that as IT turns down access point power, it is important that wireless printers, hotspots and personal WiFi routers are not used because they deteriorate service.
Finally, the university will spend about $30,000 on a caching server.
"It's very successful in speeding things up because it doesn't require the content to download over and over again as each person watches it," he said.
The server stores an on-campus copy of content that is downloaded frequently, such as with Netflix movies, Toesniskoetter said. As a result, every download won't go back to the Internet.
He said other campuses that use this server have reported positive results.
"The bottom line is there is a lot of activity going on that we know is not working right now," he said, "and we are doing a lot of stuff to make it work better."