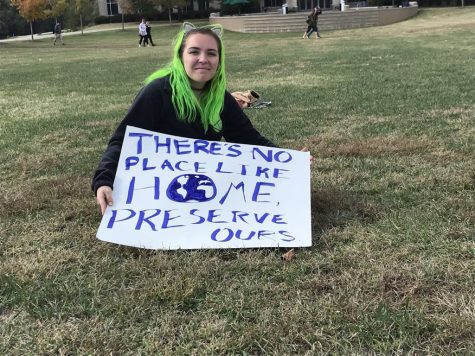 Megan Thorne, Managing Editor

October 22, 2019
William Bowens believes the climate crisis deserves more than a few minutes and a question on the debate stage. "I find it mind-boggling that we are talking about how the Earth is on fire and we are amidst a mass extinction for species and the entire world's ecological systems are collapsing and...
Riley Guerzini, Managing Editor

November 5, 2018
The university's Philosophy Club will host a civil discussion and debate Thursday at 6 p.m. in Forum 2 of the Wright Administration Building. A student-led panel will debate policy issues and reflect on tomorrow's midterm election. The debate, moderated by Associate Professor of Political Science Matt...