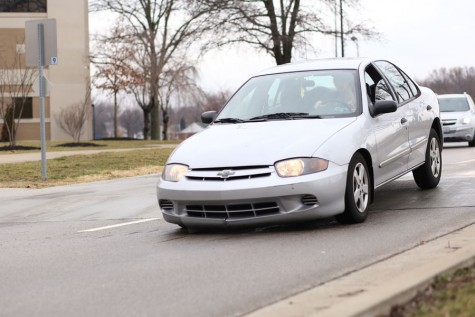 Nick Leighty, Staff writer

March 2, 2016
Ashley Harris, senior administrative assistant at Distance Learning, said the bump outside the Health Professions Center is too high. Despite her driving a standard Mitsubishi Sedan, she feels she is on the verge of bottoming out as she crosses it. Since the installation of the speed bump on Jan. 6, st...
Gabi Wy, News Editor

January 21, 2016
Student Government Association has been keeping it brief this semester. At its half-hour meeting Jan. 21, SGA largely delegated further discussions about issues to meetings outside of the general assembly. Housing member-at-large Tanner Milazzo proposed asking the university to provide a marker...