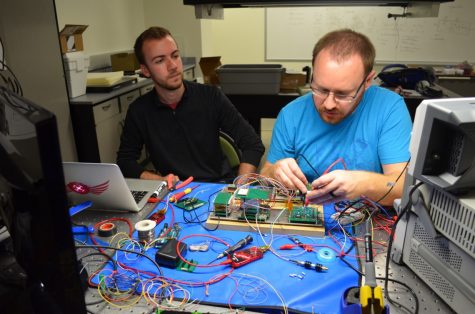 November 27, 2018
Editor's note: On November 16, The Shield removed the story from online "To Infinity and beyond: Student satellite set to launch in 2019," in the November 15 issue, because of an interview with a source who was not involved heavily with the project. The Shield has since removed the source and has a...
Darrian Breedlove, Opinion Editor

August 21, 2018
Being the only person in space would be the loneliest experience anyone could ever have, but sometimes there are worse things than being lonely. In Lauren James's young adult sci-fi novel "The Loneliest Girl in the Universe,"16-year-old Romy Silvers has spent her entire existence aboard the Infinity, a gia...