Noah Alatza and Riley Guerzini

August 21, 2018
Raindrops fell as USI officials and Vanderburgh County Sheriff's deputies gathered to formally announce an agreement between the university and sheriff's office. Five full-time sheriff deputies will be patrolling on campus as part of the newly created USI Patrol Unit within VCSO's Operations D...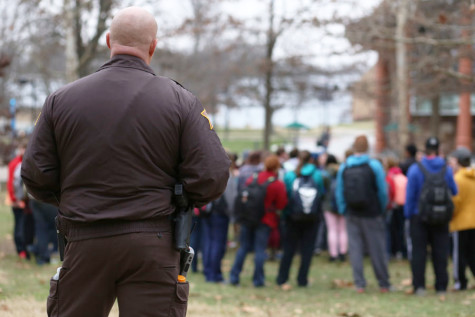 Noah Alatza, Community Engagement Manager

March 27, 2018
Amid confusion on the potential location and presence of a new Sheriff's Office on campus, Vanderburgh County Sheriff Dave Wedding wants to set the record straight. "You can call it a district or a post, but we haven't determined what we are going to name it yet," Wedding said. Wedding sai...