Riley Guerzini, News Editor

March 21, 2018
Avery Appel doesn't want to be afraid to go to school anymore. The Reitz High School junior is on the planning committee for the Evansville 'March for Our Lives' event on March 24. The march will begin at 1 p.m. at First Presbyterian Church in Downtown Evansville. Participants will w...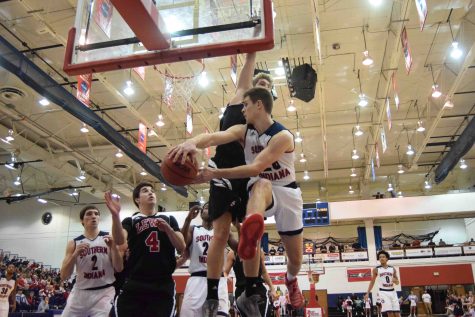 Taylor O'Neil Hall, Sports Editor

October 26, 2017
Alex Stein has the lost art. The junior shooting guard can do something on the court other players can't or don't. He can nail a consistent mid-range jumper.