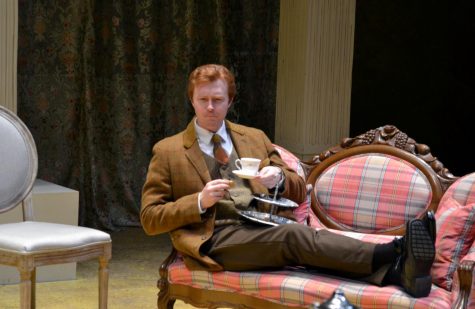 Sarah Rogers, Features Editor

February 19, 2019
Once upon a time, I went to see a five-act play condensed into two, and so begins our story. "Pygmalion" was craftily done. From costume, to set, to the slightest mannerisms of each character, there was a purpose to each and every aspect of the show. I am always impressed by the ability ...
Sarah Rogers, Features Editor

February 12, 2019
The Shield interviewed Otto Mullins, a junior theatre arts performance major, about the upcoming production of "Pygmalion," which will be shown at 7 p.m. Feb. 14-16 and at 2 p.m Feb. 17. The Shield: What is your role in the show? Mullins: I am Alfred Doolittle. So, I am the father of the ...