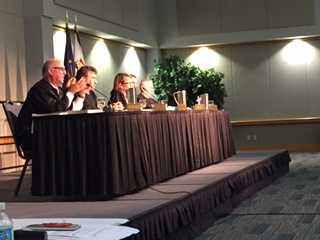 Riley Guerzini, News Editor

October 31, 2017
The campus community was given an opportunity to experience something they may never witness again Monday morning. The university hosted the Indiana Supreme Court in Carter Hall for the oral arguments in  B.A. v. State of Indiana. "This is a rare opportunity to watch our judicial system at wor...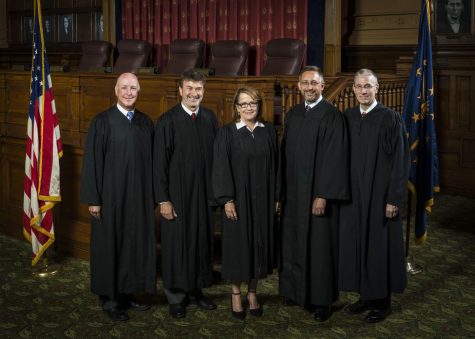 Riley Guerzini, News Editor

October 17, 2017
The Indiana Supreme Court will hear oral arguments in the case B.A. v. State of Indiana for the first time ever at the university Oct. 30 at 10:30 in Carter Hall. The court holds about 70 oral arguments every year at the State House in Indianapolis, while occasionally scheduling the arguments outside of the...