Ellen Cooper, Staff Writer

January 13, 2016
As of Thursday, hoverboards, a self-righting two-wheeled scooter, are officially banned on campus. Hoverboards can't be used on campus or even stored in campus housing, as they pose a threat to student safety.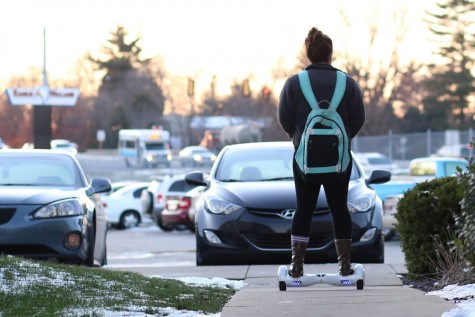 Bobby Shipman, Editor-in-Chief

January 12, 2016
Dillon Baker isn't too excited about walking to class. A few months before the school year began, the freshman business management major got his first hoverboard, a self-balancing, two-wheel motorized board that has been rising in popularity. "(The university is) trying to take away everyt...