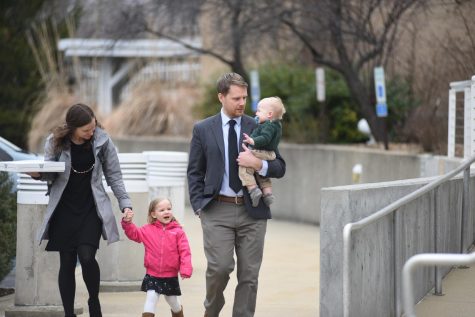 Rhonda Wheeler, News Editor

January 29, 2020
Family, friends and community members all gathered in Carter Hall Friday and Saturday to celebrate the life of a university legend. Carter Hall remained silent, with people gathering around to express the loss of the university's founding president. "We gather here to celebrate a timeless perso...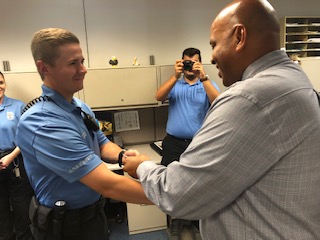 Riley Guerzini, Editor-in-Chief

September 7, 2019
USI Public Safety is going through some apparel changes and they're ready to show them off around campus. Uniforms have undergone three changes: an embroidered American flag, badges for officers, sergeants and staff sergeants and a new Public Safety patch. "These badges show the professiona...