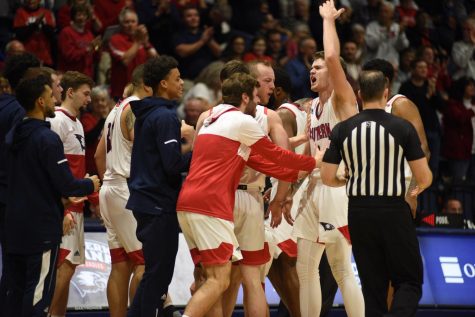 Nik Cunningham, Sports Editor

November 19, 2019
The stands in the arena filled in a matter of minutes once the doors opened. The student section was filled to the brim as Archie the Eagle was running around and giving high fives. It was more than just a game, it was the Battle of the Bridge.  The announcer was barely audible over the roar of the...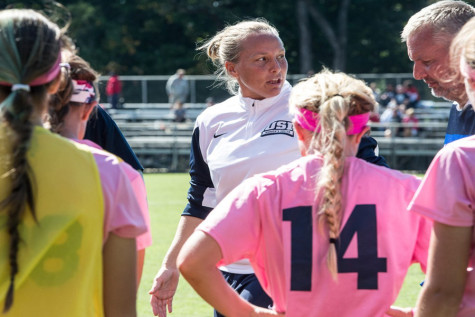 Sarah Loesch, Sports Editor

December 8, 2015
After 13 seasons as head coach of the women's soccer team, Krissy Engelbrecht announced her resignation. Engelbrecht said she thought it would be best for her family if she allowed someone else to take over the program. She said now she has both a 9-year-old and a 2-year-old at home. "I feel t...