Riley Guerzini, News Editor

February 26, 2018
For students who didn't know about all the options dining services provides, Sodexo wanted to make those choices clear. Dining Services launched a new 'Hot-Spot' menu at the end of January which lists gluten-free, vegetarian and vegan options. The menu includes selections from every venue on campus. ...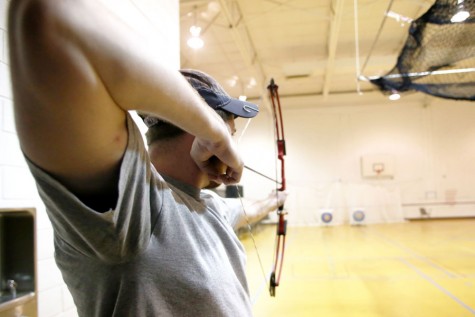 Sarah Loesch, Sports Editor

March 15, 2016
The first aspect of archery that struck Shelby Hammel was the sound an arrow makes when it hits the target. She joined the archery club in the fall of 2015. But before that, she had never touched a bow. "I had just shot guns before, so shooting a bow, you have to put more muscle into it," the ...