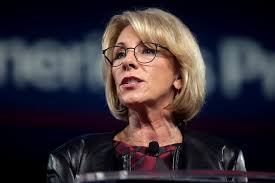 Riley Guerzini, Managing Editor

November 19, 2018
Proposed regulations to Title IX procedures by U.S. Department of Education Secretary Betsy DeVos Friday would have significant changes to the university's sexual misconduct processes, Title IX Coordinator Carrie Lynn said. The 150-pages of new regulations will not take effect until the public is ...
Noah Alatza, News Editor

August 27, 2018
West-side Evansville native Carrie Lynn has returned to her hometown to serve the university as the next Title IX coordinator. Lynn previously worked in Indianapolis as an attorney after earning a Juris Doctor in 2007 from the Robert H. McKinney School of Law. While in the state capitol, her ...