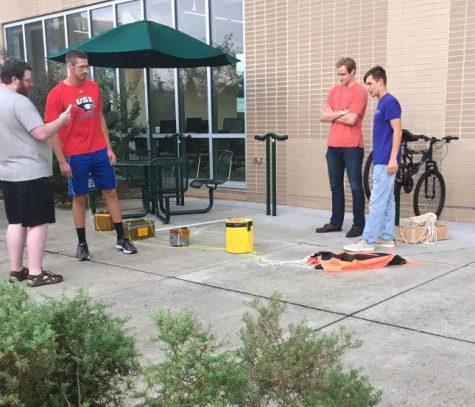 Sarah Rogers, Features Editor

September 19, 2017
Drizzling rain coated the Quad as thunder rolled in the distance. Engineering 471 students waited inside the business building, piecing together their high altitude balloon in hopes the thunder and rain would quickly pass, allowing them to conduct the tethered test Monday afternoon.   Fing...
Nick Leighty, Staff writer

March 1, 2016
Registration is open for the university's 2016 Robotics Competition. This competition is presented by the Society of Women Engineers and American Society of Mechanical Engineers. The deadline to register is March 18 with teams competing from 5-9 p.m. April 1 in Carter Hall. A training wo...