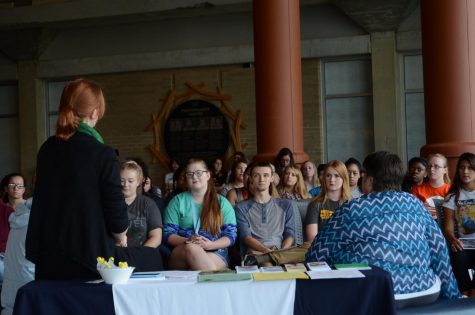 Sarah Rogers, Features Editor

September 19, 2017
Lakota Iron Rope said her sister attempted suicide during suicide awareness month a few years ago and has attempted various times in recent years. Since then, the freshman psychology major has had a passion for suicide awareness and prevention. In light of suicide awareness month, the Counsel...
Gabi Wy, Features Editor

April 6, 2017
"13 Reasons Why" is addictive. I watched the 13 50-60-minute episodes in two days. However, I think it's rather dangerous material to wade through in 13 binge-able episodes. Several other reviews of this show, which came out on Netflix Friday, have pointed out that this show really can only a...