COLUMN: View from the Cone, Eagles look for national exposure in exhibition contests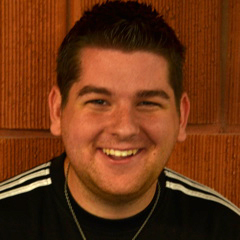 Last year, when the announcement was made that Southern Indiana would play Evansville at the Ford Center, there was general excitement among those on campus. After all, students and faculty could drive 10 minutes east on the Lloyd Expressway to watch the Eagles in an exhibition contest against a Division I foe right here in town.
Fast-forward to this month, when USI first announced that Tennessee would be on the exhibition slate and later that week added Indiana. Our campus took notice, the chatter amongst all of us wasn't about other sports and leagues, it was about our school taking on the big and mighty Division I programs in our region.
For as much as I like and appreciate the matchups against Evansville over the years and the local, and somewhat regional attention that came with it, playing Indiana and Tennessee gives the Eagles more exposure than any Division II program could ever ask for besides making the NCAA Division II Elite Eight.
The Eagles will have a chance to expand their recruiting boundaries, and attract those who are right for Division II basketball, and who are also willing to accept the challenges of playing bigger schools. USI will also have coverage and exposure not just limited to the metro-area, when the Eagles and Purple Aces do battle, but to an entire region and fan bases that are much larger than the contingency of UE fans.
While the USI-UE matchup typically draws well, there isn't a demand to see the game. Last year's attendance of 7,358 the Ford Center showed general excitement, but it was still short of sellout in a venue smaller than its predecessor, Roberts Stadium.
In a previous column, I mentioned a lack of transition from the summer months into the school year as a reason why the university should add football to the NCAA-sanctioned sports. If we can't get football, this is the next best thing.
While tickets at nearby Indiana may be only available on secondary ticket sites, I can guarantee plenty of Eagles will be heard in the exhibition opener at Assembly Hall. I've already heard from students on campus who are planning to take buses and travel two hours north on Interstate 69 to watch the Eagles and Hoosiers battle for the first time in men's basketball.
In these matchups, USI has nothing to lose, but everything to gain. If the Eagles make it a game, attention will come. Attention not only from other teams around the Great Lakes Valley Conference, but those in Division I conferences.
Division I teams schedule good Division II teams in exhibition games to prepare their teams for the tough schedule that awaits. USI played Illinois close in Campaign in 2010, and if they can stay competitive, more Division I programs will want to schedule the Eagles.
In 2010, GLVC member Indianapolis beat Bruce Pearl and Tennessee down in Knoxville. Later that night, highlights of the game were shown on national television shows and media across the country took notice and included in their publications and programs.
If USI can hang tough with Indiana or Tennessee, the rest of the region will start to take notice that our school has a solid program, led by a coaching staff with the resumes worthy of being at a Division I program.
It's time for people to see the Eagles on the big stage playing Division I schools, not confined to the Ford Center.