Homecoming kicks off Saturday
Homecoming week will start Saturday, Feb. 2, and end with the Homecoming Formal Feb. 9.
The Homecoming game will take place Feb. 9 at the Men's Basketball game against University of Wisconsin.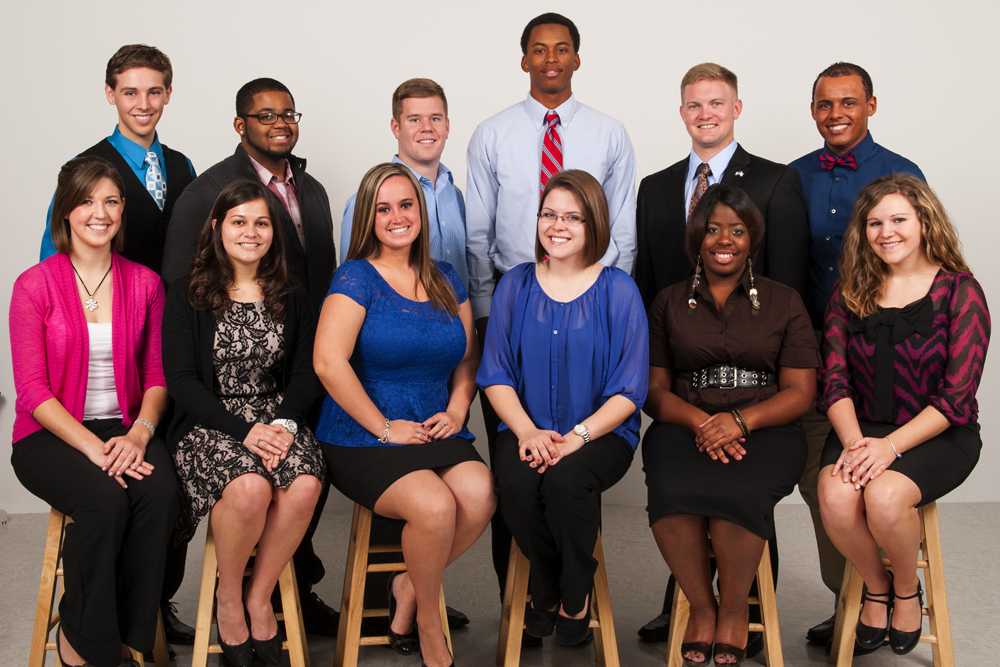 USI will have a spirit competition and several activities within the same week of the game.
"The theme this year is 'The Varsity We Hail,' which is a piece of the USI Fight Song", student development adviser Kathy Jones said. "It was picked because varsity addresses all athletics here."
Jones said she hopes more students get involved with the spirit competition and the turn out will be better than previous years.
"With the amount of students we have on campus, we have been encouraging just your random student to form a team," Jones said. "You don't have to be tied to a student organization."
Andy Dile, senior psychology major and homecoming court member, said he is nervous about tripping over his own feet during coronation.
"It is truly an honor to have the opportunity to represent the University, the organizations I am involved in, and the student body," Dile said. "As APB's Novelty Chair, I will be representing APB and homecoming court at the events starting with Midnight Movie at the REC. I will be helping with Sigma Tau Gamma's Lego Build Off this Saturday. As member of Sigma Tau Gamma, I will be participating as a member of our spirit team."
Kate Maymon, senior Spanish major and homecoming court member, said she is already blessed by being with such an amazing group of students.
"I knew it was not an opportunity that I would want to pass up," Maymon said. "I'm planning on attending the kickoff event on Monday, ice skating on Tuesday, and Homecoming Bingo on Wednesday. I will also be tailgating on Friday night outside of the PAC and of course I will be at the games on Saturday."
To vote for Homecoming King and Queen, check USI email throughout the week.
Events
Feb. 1
Doors open at 11 p.m. "Flight" begins at midnight at the Recreation, Fitness, and Wellness Center (RFWC.)
Feb.2
Sigma Tau Gamma's Lego Build Off begins at noon.
Feb. 3
Super Bowl viewing at 5 p.m. in Forum 1.
Free food and drinks are provided.
Feb. 4
In the RFWC, the Homecoming Tip-Off will take place, including inflatable games, music and dancing beginning at 7 p.m.
Feb. 5
The Highlighter Dance Party and Outdoor Ice Skating will both be offered to students.
The Highlighter Dance Party will be at Carter Hall and t-shirts and highlighters are provided.
The Outdoor Ice Skating will take place in the Amphitheater (outside of the UC West entrance) and ice skates are provided.
Feb. 6
"Amadeus Percussion" will perform at 6:30 p.m in Carter Hall.
Bingo: Homecoming Edition following the performance at 7 p.m. Prizes for winners include USI apparel.
Feb. 7
Wear red and blue or USI attire and The Loft will give discounts to students, faculty and staff. Discounts include a free beverage with any combo meal purchase and a free cookie when using a meal from a meal plan.
At 5:15 p.m. the women's and men's basketball game against Lewis University will take place along with the Craziest Fan Competition.
"Twilight: Breaking Dawn Part II" at 9:30 p.m. in Forum 1.
Feb. 8
Comedy Hour with Mo Amer at 9 p.m. in Mitchell Auditorium (HP 1002).
Feb. 9
2:30 p.m. Women's basketball vs. University of Wisconsin – Parkside
3:15 p.m. Men's basketball vs. University of Wisconsin – Parkside
Homecoming King and Queen will be announced at halftime.
Homecoming Formal is in Carter Hall at 8 p.m.
The cost is free to USI students and open to the public. Music and food are provided by Activities Programming Board (APB).