Cupcake queens: Local family takes on cupcakery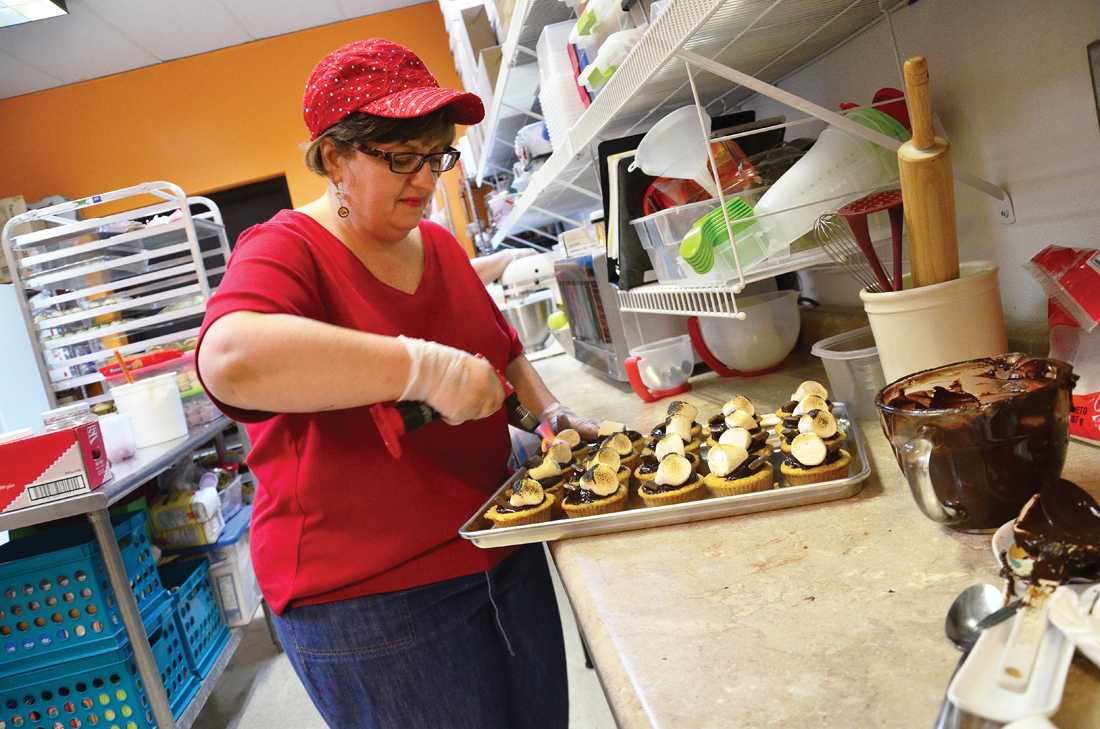 When life handed Tracy Pace a recession, she made lemon cupcakes.
After graduating from Savannah College of Art and Design in 2009 at the height of the recession, there were no jobs in the interior design and architecture field.
"What were good prospects a year prior were nonexistent when I graduated," Tracy said. "I kept applying and at the end of year, I said, 'How about we go the cupcake route?'"
The former instructor of interior design at Western Kentucky University had this thought in mind after she interned in interior design at an architecture firm in Seattle.
"I ran across two cupcakeries that I fell in love with, she said. "I was amazed with the business model of cupcakes."

It was just a matter of getting her sister, Kelly, and her mother, Judy, to agree, and then "it just kind of happened."
After making cupcakes in her house, brainstorming ideas, and researching cupcakeries since 2009, Tracy, her sister and her mother opened their west side store on Aug. 25, 2011, making The Pacetre Evansville's first cupcakery.
"It took us a year to find a location," Tracy said. "We wanted to stay on the west side because the west side seemed to lack a place people could gather."
They got the store name from a play on words with their last name, she said.
"We were doing dishes one evening when we were planning for the store. Kelly was tossing around names and said 'Pacetre,'" Tracy said. "In my mind I heard 'Pace three' so with our name 'Pace' and then 'tre" which is Italian for three because there was three of us."
Tracy and her family didn't become cupcake bakers overnight – they looked through countless recipe books and did lots of experiments with cupcakes.
When developing their flavors, it mostly came from costumers that came in and said "I'd really like to see you guys carry this flavor," Tracy said.
"Some of it is product driven, so we sit and think, 'What can we do with nutterbutter cookies, Oreo cookies, girl scout cookies,'" Tracy said. "Other products are just experimentation, like our peanut, butter and jelly cupcake."
Her sister Kelly Pace works full time as legal assistant at Ziemer, Stayman, Weitzel & Shoulders.
Kelly is co-owner with her sister, Tracy. She graduated from USI with a degree in political science in 1992, and was a member of Delta Zeta sorority.
She works at the law firm during the day but puts on her apron at night.
"I work there during the day; then I come here and have fun with my mom and my sister at night," Kelly said. "I do get to work in the shop on Saturdays and wait on customers, which is really fun."
She said she gets a lot of support from her office; they love when she brings in cupcakes.
"They love to taste new flavors. Before we opened, we called them taste test Tuesdays, and I would take new flavors in, and Tracy would take flavors to different offices," Kelly said. "They would give us their honest opinion of what flavors they liked and didn't like."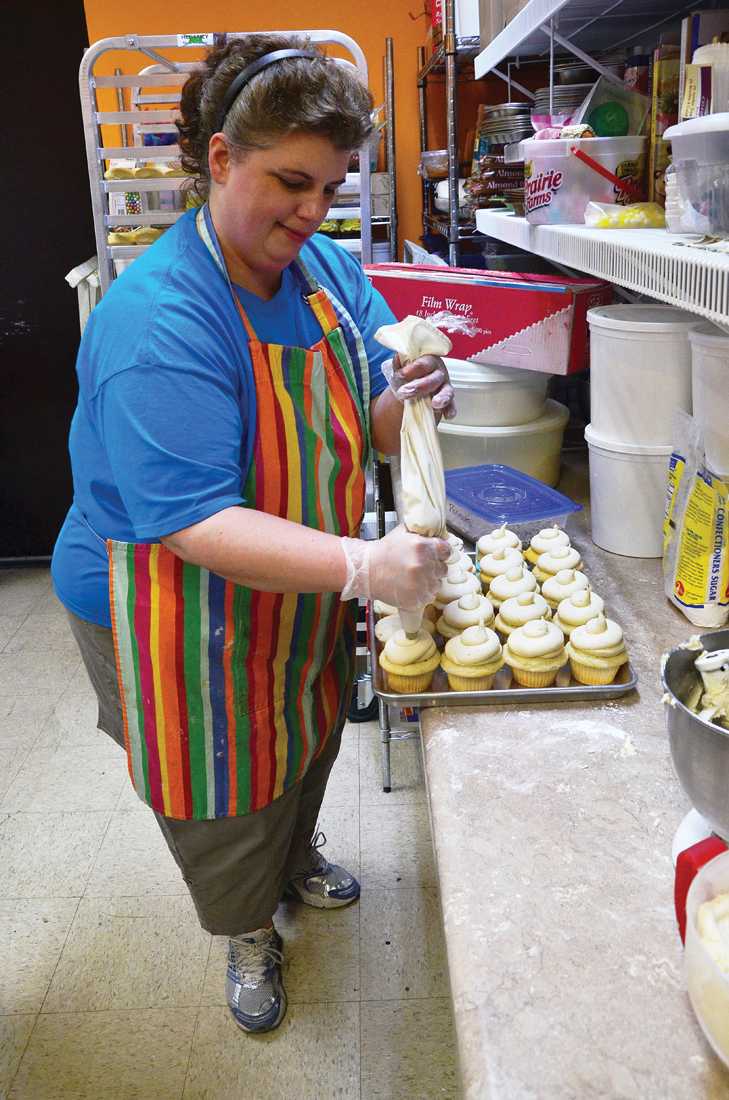 When deciding on coffee to sell at the shop, they had a lot of their friends help test different kinds of coffee.
With the help of their friends, they chose TJ's Roaster, a west side coffee retailer.
"They provide a good product and are fantastic with service," Kelly said. "It's nice to be working with somebody local."
They pulled their mother, Judy, out of retirement to help run the store and wait on customers.
"This is the best way to be back to work," Judy said. "This is the love we have together, and we're sharing it with our costumers."
Judy said she likes to remain active and loves what they're doing.
"This girl is never gong to retire anyway," she said.
Working with my daughters is a whole different ball game, she said.
"It's great that we can all work together," Judy said. "We do really well when we have a disagreement – we work it out and talk about it, which isn't always the case in other jobs."
Judy works almost everyday day at the store, helping her daughters and taking care of the costumers.
"I like to be treat people the way I like to be treated," Judy said. "I try and treat everyone that comes into the store like they're family."