Sports prepare for fall season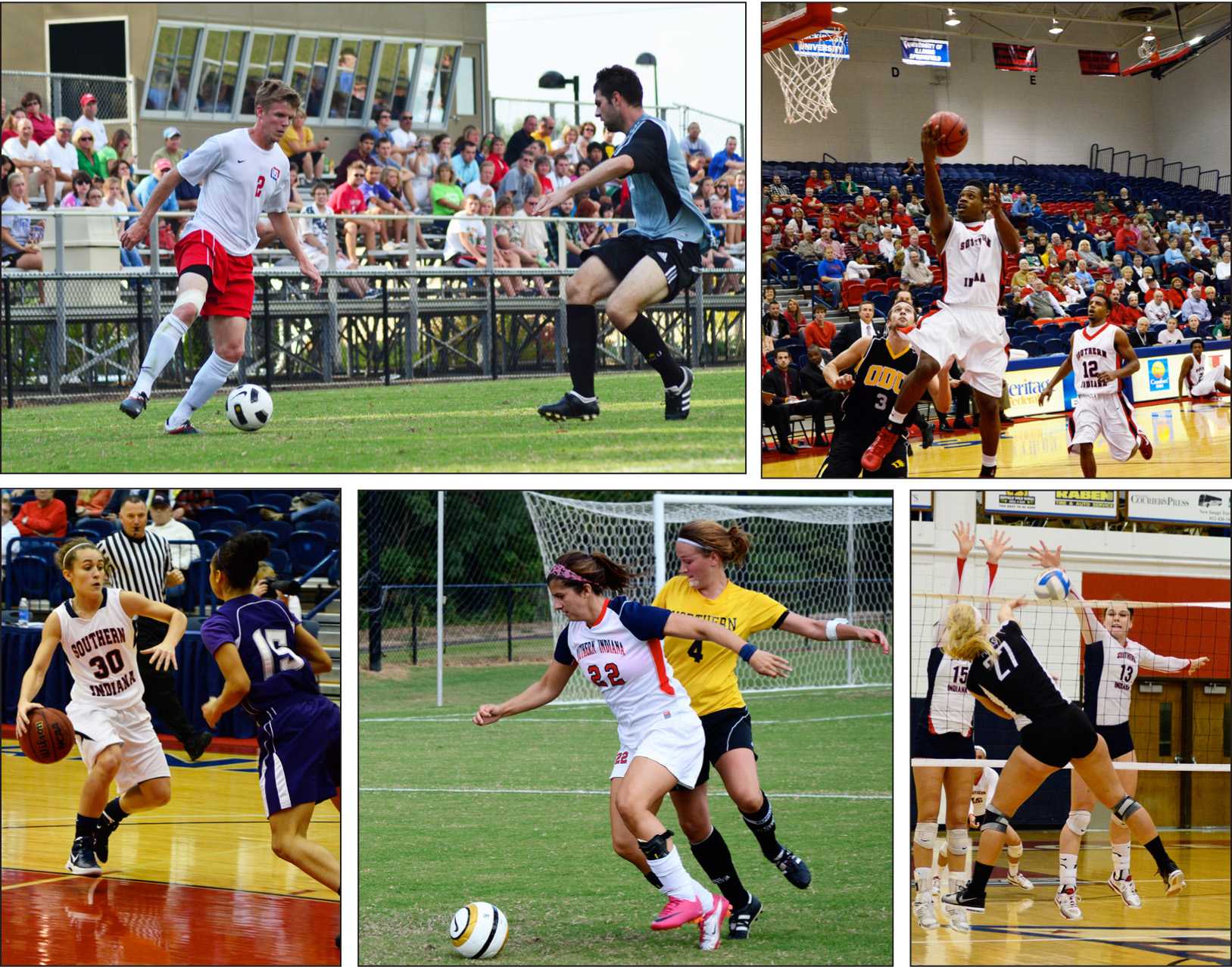 If you're a new student or if you didn't pay attention to anything USI-related over the summer, here is the summer update about the fall sports and the new athletes on campus.
Men's Soccer
The men's soccer team has added four members to its roster: forward Zach Galloway, defenders Andy Hamilton and Travis Williams, and midfielder Patrick Reilly. This fall, the Eagles are projected to place 12th in the Great Lakes Valley Conference (GLVC). The GLVC makes its predictions based on the opinions of the 16 head coaches from the 2011 season.
Women's Soccer
The women's soccer team is slated to tie for fifth in the GLVC for the 2012 season. In 2011, the lady Eagles went 9-8-2 overall and 9-5-1 in the GLVC. The women's soccer team has made three straight appearances in the GLVC tournament beginning in 2009.

Women's Volleyball
One of the most beneficial off-season acquisitions for the USI volleyball team is 6'0" middle blocker Molly King. King transferred from Cleveland State University to play for head coach Leah Mercer's team. Also joining the USI volleyball team are defensive specialists Haley Bowden and Erin Goldschmidt. The lady Eagles are predicted to finish third in the GLVC east division.
Men's Basketball
The men's basketball team was busy in their off-season, adding junior guard DeAndre McCamey, freshmen forward Nick Hutchenson, and junior forwards Aaron Nelson and Manny Ogunfolu to their 2012-2013 roster. The Eagles had to add to their coaching staff when Brent Owen and Derrick Tilmon took other coaching jobs. Stetson Hairston will be replacing assistant coach Derrick Tilmon. Hairston was a four-year starter for Southern Illinois University where current USI coach Rodney Watson was assistant coach.
Women's Basketball
The women's basketball team picked up three NCAA Division I guards junior Jessica Parker from Eastern Illinois University, and sophomores Libby Ogden from Indiana University-Purdue University Ft. Wayne and Bierra Young from Jackson State University. The coaching staff also introduced Stephanie Gehlhausen as a full-time member. Gehlhausen was a player at USI for year two years and a student assistant coach for one.