"Dungeons & Dragons: Honor Among Thieves" is a great adaptation of iconic tabletop game
From the directors of the hilarious 2018 comedy "Game Night," comes another comedic film centered around the tabletop experience. Their newest film is the second Hollywood attempt at making a "Dungeons & Dragons" film, and with the increased popularity of the roleplaying game in the past decade, it's the perfect time to release a brand new blockbuster based on the game.
Edgin Davis (Chris Pine), a thieving bard, and Holga Kilgore (Michelle Rodriguez), an intense barbarian, escape prison after getting caught for trying to steal The Tablet of Reawakening in hopes to revive Edgin's deceased wife. When they learn their old friend Forge Fitzwilliam (Hugh Grant) has betrayed them and brainwashed Edgin's daughter, they decide to build a team of heroes to get revenge. Along the adventure, the party will have to make on-the-fly decisions to solve puzzles and learn how to work better as a team.
Before "Stranger Things" and "The Big Bang Theory," if you would so much as utter the words "Dungeons," "Dragons" or "&" you would be outcast and shunned. The best case scenario would be that people would think you were a complete freak, and the worst case would involve your community thinking you worshiped the devil.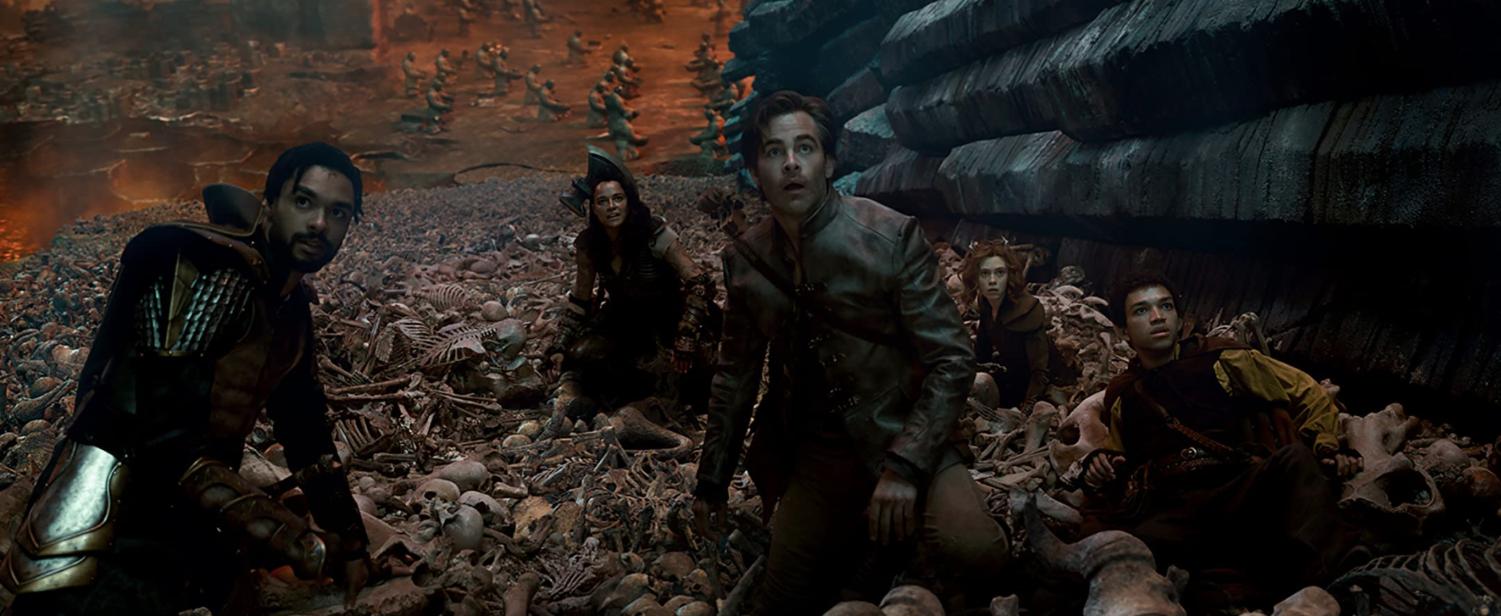 Playing "Dungeons & Dragons" even two decades ago was looked down upon, but now, with 40 films in the Marvel Cinematic Universe, nerd culture is embraced and a movie adapted from the "Dungeons & Dragons" franchise is viable to the mainstream public. It proves to everyone what "Dungeons & Dragons" was all along. A fun storytelling experience to have with friends.
Adapting any source material into a cinematic format comes with challenges. Screenwriters have to decide how to bring the strengths of a story, be it a novel, TV show or even theme park ride, and transfer it into an enjoyable 90-120 minute feature-length film. It has to appeal to longtime fans as well as newcomers who might be experiencing the story for the first time. 
The problem with adapting a board game is that the "story" is the experience of playing it with others. Now triple that difficulty from adapting something like "Clue," because "Dungeons & Dragons" is about creating unique stories and fantasy worlds that are different for every party that plays. How could a singular film ever capture an experience that is so varied?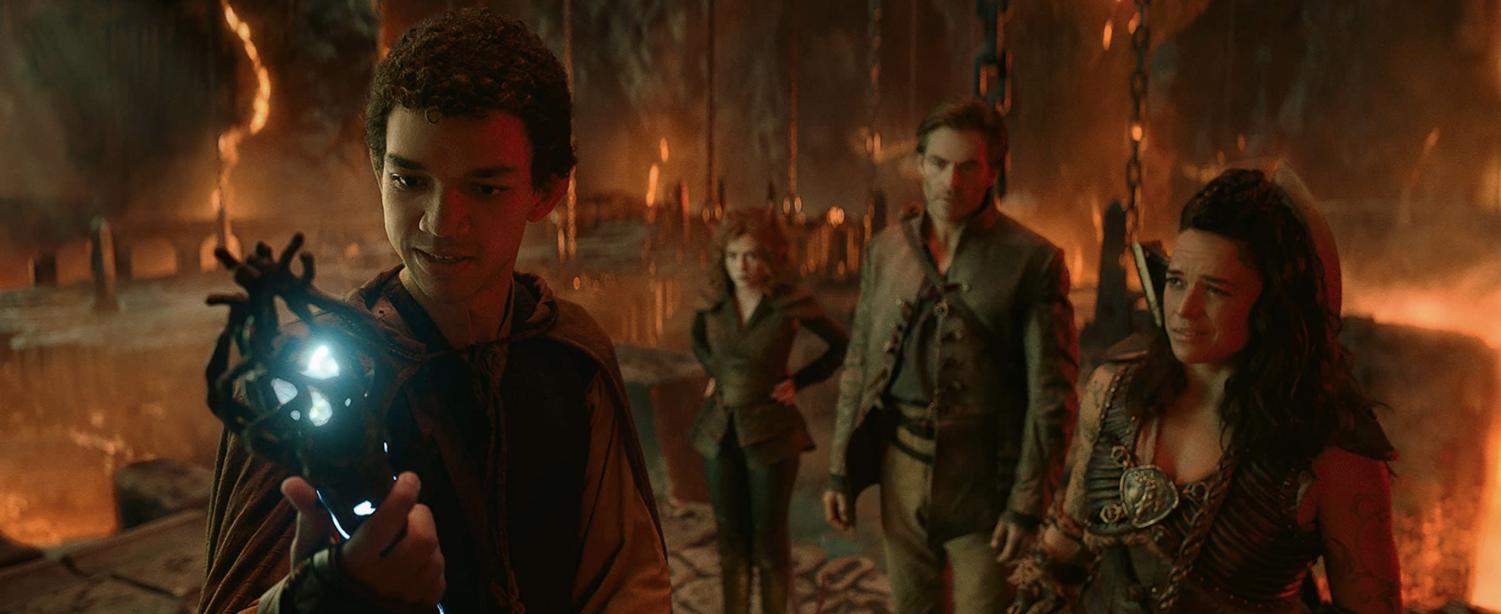 "Dungeons & Dragons: Honor Among Thieves" does an excellent job of creating a crowd-pleasing blockbuster, while perfectly capturing the feeling of playing a "Dungeons & Dragons" campaign with friends. It's easy to understand, but a million little details will have longtime fans squealing with joy. 
Beyond the references and names of cities, the film also conveys the friendly dynamic of the characters and the more playful tone of their adventure. It really feels like a bunch of friends who are trying to solve puzzles and fight enemies while joking around together at the table. This is why this film is a wonderful adaptation.
Believe it or not, this is the first lighthearted live-action medieval movie in about two decades. There have always been serious, grounded takes on medieval times and fantasy, but there used to be a place for films like "The Princess Bride" and "A Knight's Tale" which delivered meaningful stories that still allowed for comedic moments between characters.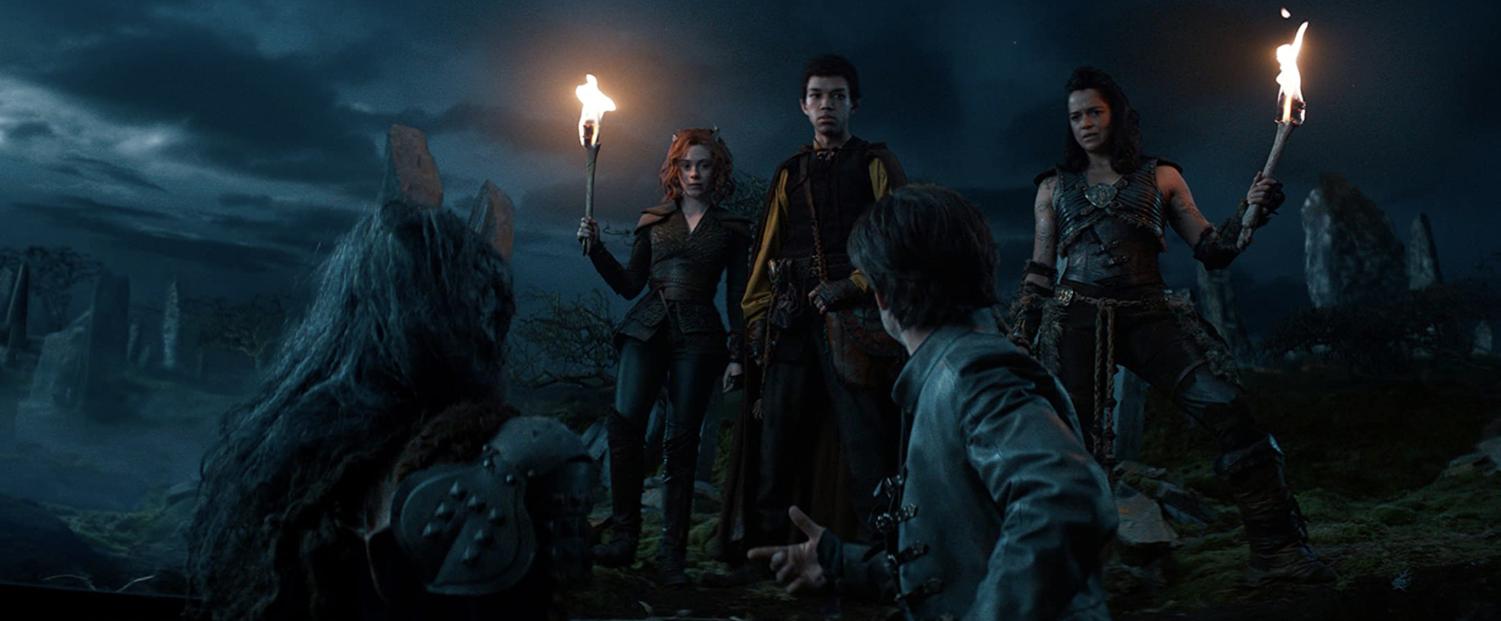 The groundbreaking "Lord of the Rings" trilogy added so much to the genre, but in doing so taught all the wrong lessons to studios and filmmakers. We no longer got fun, colorful tales set in the middle ages. We received bland, edgy films that tried to present a more realistic view of the genre. 
"Dungeons & Dragons: Honor Among Thieves" is effortlessly funny without going fully into parody. It treats its stakes, characters and setting with respect, while also giving them room to have hilarious situational humor. Nobody is badly quipping about how ridiculous this situation is. The comedy comes from an understanding and genuine love for the source material to create comedic scenarios.
I won't pretend this is a perfect movie or even a contender for the best film of this year. However, I think it's a miracle a "Dungeons & Dragons" film works this well. It brings a perfect balance of everything that makes the role-playing game special while fitting it into the confines of a massive comedy blockbuster.
Most filmmakers would fumble an adaptation this huge, but John Francis Daley and Jonathan Goldstein make it look easy with their expertise in blending action and comedy perfectly. I highly recommend you watch "Dungeons & Dragons: Honor Among Thieves" unless you don't want to have a good time like a weirdo.