Black Student Union — 'a safe haven' for students on campus
The Black Student Union is a student organization on campus serving as a safe space for Black students.
BSU brings students together weekly to discuss the Black community. The meetings are held Wednesdays at 3 p.m. in University Center East 2207.
BSU members said all students are welcome, not just those who are Black.
"Black Student Union is a place where any student can come," said Kai-Lynn O'Bannon, president of BSU and senior health services major. "It's just a safe space. We look at a lot of history and figure out what we can do on campus to be more involved."
View this profile on Instagram
"We come in, and we talk about social issues, issues we may be facing on campus," said Jade Kittrell, senior health services major. "It's sort of a safe haven for Black students and anybody else that comes."
Kittrell said BSU is not just for African American students, "all people are welcome."
"The Black Student Union is all about not just Black folks, but everybody being able to come together to talk about Black issues specifically," said Walker Banks III, junior health administration major. "As well as educate themselves and others on what the Black experience and what we go through as a people, and how we can advance not only like outside of the educational space, but on USI's campus as well."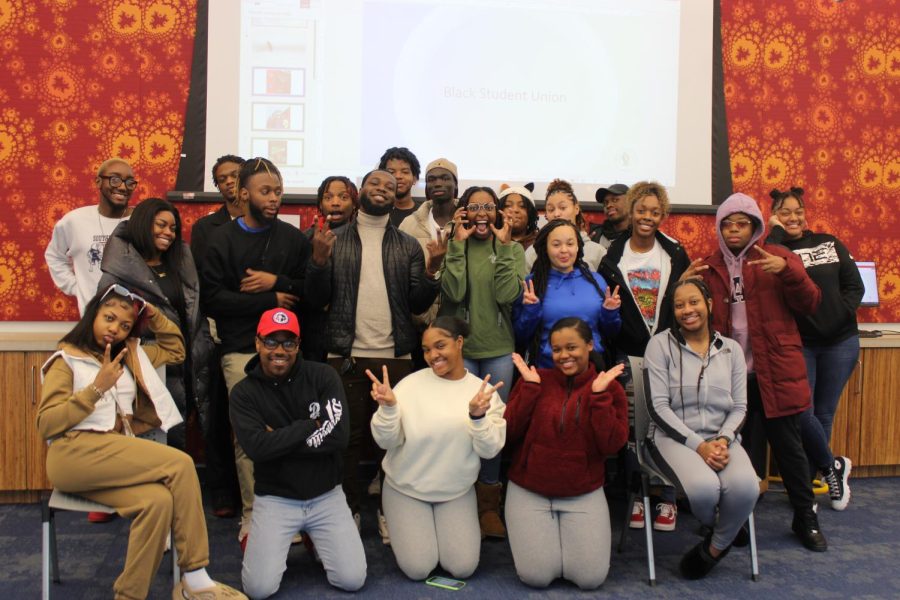 USI is considered a predominantly white institution, PWI. According to the Institutional Analytics Office, African American students constituted around 360 of the 7,361 students enrolled Fall 2022. Students said BSU helps Black students who may not know what they want to do when they get here.
"It's impacting on the students because this is more of a PWI, so people are just coming here not knowing what to do," said Jada Frenz, freshman nursing major. "We have a BSU where they can come and feel like they have a family here like me.We're all here together. We're here to push you. We're here to do everything else. Cause I'm a freshman, so it kind of helps with everything."
"It's provided a community here at USI, which is clearly a PWI," Kittrell said.
Sanaa Jackson, junior elementary and childhood education major, said African American students only make up 4.9% of the USI population.
View this post on Instagram
Members explained what being part of BSU means to them.
"It basically gives us a voice on a bigger platform and helps everyone unite with one another," said Clyde Tsianguebeni, senior health services major.
"The Black Student Union, to me is like a family," Frenz said. "At first it's a little nerve-racking because you don't know who's who, but once you get in it's like a family."