"That '90s Show:" Surprisingly, not bad
Tegan Ruhl, Assistant Lifestyle Editor
January 30, 2023
Are people still hanging out down the street? Even after 20 years, teenagers are still up to the same old shenanigans. 
"That '90s Show" is a spinoff of the original "That '70s Show," debuting 17 years after the final episode in 2006. Still in Point Place, Wisconsin, now in the year 1995, Leia Forman (Callie Haverda) visits her grandparents Kitty Forman (Debra Jo Rupp) and Red Forman (Kurtwood Smith) on Fourth of July weekend with her parents Eric Forman (Topher Grace) and Donna Pinciotti (Laura Prepon). 
When Leia meets the girl next door Gwen Runck (Ashley Aufderheide) and her rag-tag group of friends, Leia begs her parents to let her stay with Kitty and Red for the summer. Reluctantly, Leia's parents agree, and Leia spends her summer in Point Place, doing just about anything you would expect a teenager to do. 
I had low expectations for "That '90s Show" as soon as I heard Netflix was officially making the series. I was a big fan of "That '70s Show" during my high school years and still am today. Since "That '80s Show" was canceled after one season, I was afraid another spinoff would butcher the series. 
Surprisingly, the first season was not bad. 
One of my worries was the new cast wouldn't have the same chemistry as the old cast did in "That '70s Show." I also thought the new cast looked really young, and I wasn't sure if they'd have that same rebellious teenager vibe. Even with a fresh cast, "That '90s Show" surprised me by how much the cast mirrored the old cast in a new way.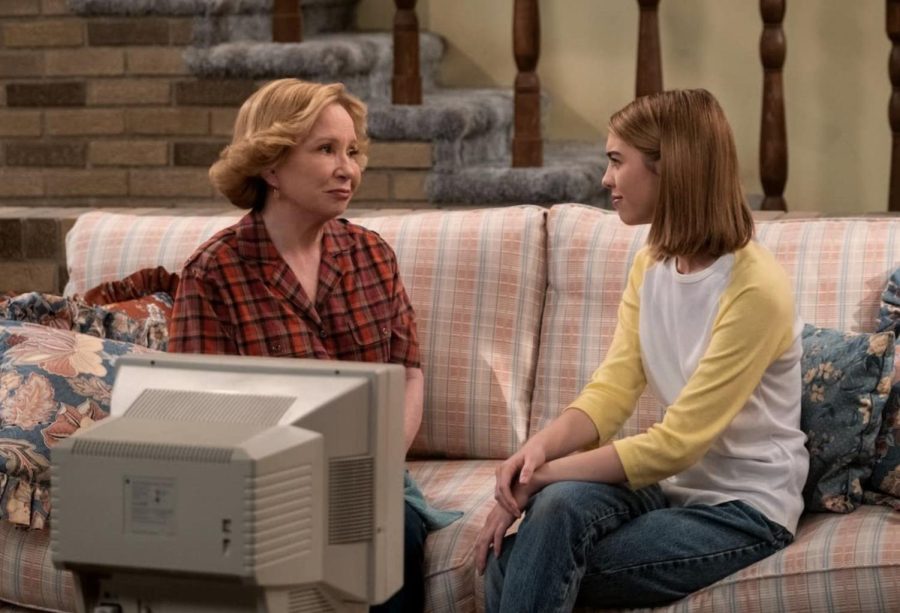 Leia is obviously inspired by her father Eric, the lead character in the original cast. Gwen is inspired by Steven Hyde (Danny Masterson), Jay Kelso (Mace Coronel) by Donna Pinciotti (Laura Prepon), Nate Runck (Maxwell Acee Donovan) by Micheal Kelso (Ashton Kutcher), Nikki  (Sam Morelos) by Jackie Burkhart (Mila Kunis) and Ozzie (Reyn Doi) by Fez (Wilmer Valderrama). 
While all these new characters reflect their original inspirations, they're all distinctly different enough that they're not exact copies of the original cast. Although the original cast is my favorite, I appreciate that the new characters are original. They have their own goals and ambitions, which allows for different storylines that never happened in the original show. 
Some of my favorite parts of the show were the cameos made by the original cast members and how they came into the present story. Eric and Donna obviously got married and had Leia, but Jackie and Kelso actually come back to the show as a couple again. Disregarding the "That '70s Show" finale where Jackie and Fez get together in the end, she and Kelso are on their second remarriage, and Jay is their son.
 It was expected of the writers to reuse the old bit of Jackie and Kelso breaking up and getting back together. Making Leia's love interest a Kelso also makes for some interesting commentary from old cast members as they note that the Kelsos are notoriously "man whores." 
Red, Kitty and Fez are the old cast members who are most present throughout the series. Red and Kitty are still main characters as they house Leia, but Fez still plays the role of an eccentric, socially awkward romanticist as he dates Sharri (Andrea Anders), Gwen and Nate's mom. Fez is basically the same person he was in the '70s, just older with a little more moxy. Some things never change.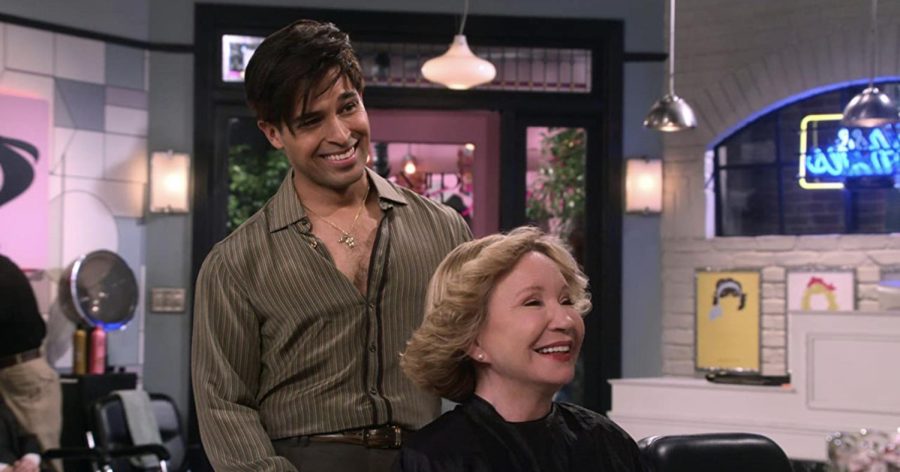 Speaking of things that never changed, cameos from Leo (Tommy Chong), Bob (Don Stark) and Fenton (Jim Rash) were a pleasant surprise. Seeing your favorite secondary characters come back in the same manner they left is always enjoyable. If "That '90s Show" runs for a long time, I hope to see some more of the secondary characters come back such as Laurie (Lisa Robin Kelly/Christina Moore) and Caroline (Allison Munn). 
The main problem I have with the show is that Leia doesn't live in Point Place, and she can only come back during the summer. Some of my favorite episodes from "That '70s Show" were when they decided to cut class or streak during a school assembly. It takes out a little chunk of the "coming of age" experience that I think would be beneficial to the show. Nevertheless, it's only the first season, so maybe it'll work itself out over time. 
I didn't dislike "That '90s Show," but there's still room for improvement. The first episode is extremely dry with new cast introductions and Topher Grace's character, Eric, not mixing well with the new cast. The rest of the episodes are consistent and entertaining nonetheless. With the slight twist at the end of the season finale, I think "That '90s Show" has the potential to become something uniquely its own with proper execution. I give the first season a seven out of 10. 
It's no "That '70s Show," but if viewers can watch with an open mind, it's still an enjoyable comfort series.