McManus Woodend: Former GEICO actor teaches English at USI
Tegan Ruhl, Assistant Lifestyle Editor
November 9, 2022
USI is full of exceptional students and faculty members with unique interests, talents and aspirations. This year is no exception as a former Geico actor started teaching English on campus. 
McManus Woodend, instructor of English, began his first semester of teaching at USI during this fall semester. Before teaching on campus, he was an actor and filmmaker, starring in feature films such as "The Kindergarten Teacher," "The Meyerowitz Stories" and "The Incredible Jessica James." His most well-known role, however, would be the GEICO Caveman. 
Woodend said he has had an interest in acting since he was a little kid. However, he never thought he would have a legitimate acting career. 
"I think the first real disappointment that I ever had was when my family, we went to this Nickelodeon Talent Search at our local mall, and this happened a lot in the 90s, and I didn't get picked," Woodend said. "So I had a feeling that it just was never meant to be."
Woodend attended Full Sail University, where he received two undergraduate degrees in film production and entertainment business. Later, he would go on to get his graduate degree in filmmaking at David Lynch Graduate School of Cinematic Arts.
His life changed when he worked as Full Sail University's film industry outreach liaison where he stumbled upon a casting list asking, "Do you want to be a caveman?" on the Virginia Film Office's website. 
"I was like, 'No way this is real,'" Woodend said. "Then the other part of me was like, 'Well, sure. I would like to be the caveman. So I sent in the world's worst acting resume." 
Woodend said his resume consisted of a video of himself belly dancing. It also included a list of special skills including a vast knowledge of film and sports trivia, interpretive dance and a picture of himself doing a jumping jack instead of a headshot. 
"I didn't think that would get me a call-back for an audition," Woodend said. "And sure enough, I sent it in on a Sunday night. Before noon on that Monday, I got a phone call from casting saying, 'Hi, this is the casting agent for the caveman. Are you serious?' And I said, 'Well, I'm serious. If you're serious, and if you're calling me that means that you're serious. So yes, I'm serious.' They said, 'Great. We'll see you on Wednesday in Baltimore.'"
Woodend auditioned for the caveman with 1,000 other actors. He qualified as a final contender alongside six other actors, all of whom were vastly different from himself.


"I walked in, and there were six other gentlemen there, and they were all dressed the same, and I was not dressed like them," Woodend said. "I distinctly remember them all buttoning their shirts past their chest, and none of them had chest hair. I was like, 'How are you going to put in the mind of someone that you're a caveman?' I walked in with my ratty old Adidas, jeans, a corduroy blazer and a snap-button cowboy shirt, and I did the audition."
Woodend got the job a week later, in August of 2008. 
The first ad Woodend did as the GEICO Caveman was called "Bowling," in which he and two other cavemen were bowling. "Bowling" was considered one of the bigger ads Woodend had done, considering how many times it was played.
Despite the demand of applying prosthetics for 3 to 4 hours and shooting for long periods of time, Woodend said his experience as the Geico caveman was both crazy and enjoyable. 
"At times, it was very intoxicating in a weird way," Woodend said. "I could dress up as the caveman, and I could go anywhere that I wanted to go, and no one batted an eye. I could go to a football game and pretty much go into the locker room and hang out if I wanted to, and no one was gonna say anything." 
He said his favorite caveman advertisement was a collaboration between GEICO and The Discovery Channel, where he was flown out to Alaska to shoot with the Hillstrand brothers from the TV show "Deadliest Catch." Woodend said that what he thought would be smooth sailing turned out to be a blizzard in the midst of a hard environment. 
"Alaska is no joke," Woodend said. "I felt like I was there for three months when I was there for a week. It was just really intense all around. A lot of fun, but definitely not for the faint of heart." 
"I was fortunate enough to play the character close to about 25 times over the span of about 10 years," Woodend said.
Woodend said the caveman character is in semi-retirement at this point. This means Woodend could get a call back to play the character again in the future, but for now, the campaign has run its course. The last commercial he did as the Caveman was for the 2018 Winter Olympics called "Cheese Curl," in which he and another caveman participated in the curling event. 
Towards the end of his caveman career, Woodend moved to Brooklyn and met his wife Kelli Lynn Woodend. He shifted his interests outside of advertising and began playing small roles in feature films such as "The Kindergarten Teacher" and "The Incredible Jessica James."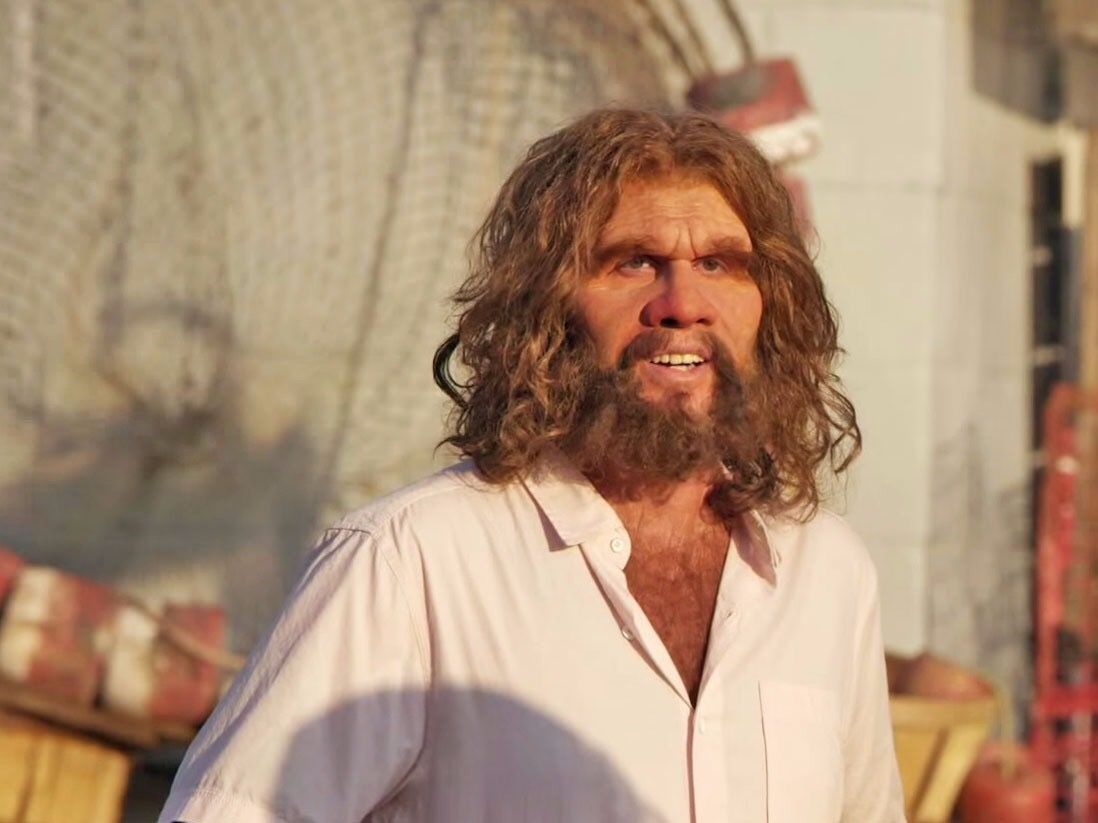 He later  co-created and starred in the full-length film, "Rocksteppy," in 2017. The film is a story following two small-town brothers who have dreams of becoming a famous song-and-dance rock group. The film had its world premiere at the Sound Unseen Film & Music Festival. 
"I began filmmaking in high school doing TV production stuff," Woodend said. "I definitely wanted to pursue it in college, which is why I went to Full Sail University because I knew going there, I would be able to just get right into the industry, and that's exactly what I did." 
Woodend said filmmaking proved beneficial during his acting career because he understood the process more than other actors would care to. Therefore, when something came up during the filming process, it did not affect Woodend's performance because he almost always expected these things to happen. 
"Anytime that things went smoothly, it was always amazing to me," Woodend said. "Having been on the other side, that's usually never the case." 
Woodend said being both an actor and a director inspired him to tell stories with authenticity, using his power and provocation to make something memorable. Between the demands of his two different roles, Woodend said his goal has always been to enjoy what he's doing, in front of and behind the camera.
Woodend said he has met an array of fans, from tailgaters at basketball games to former president Bill Clinton. 
Woodend said he also did a lot of work with the MLB and the NHL, and the advertisements he did for these associations would run for their entire seasons. 
"It was kind of strange to be at a sports bar with a friend, and all of a sudden, the conversation stops because we both noticed that a commercial that I was in was on," Woodend said. "It just was very, very strange." 
So, how did this well-known creator in the film and advertising industry end up at USI? 
Woodend's wife, Kelli, is from Henderson, Kentucky. The two were both living in Sarasota, Florida with their son, Romer,and teaching at a local college. They felt like their son needed a better place to grow up in, so they moved into the Evansville area to be closer to his wife's family."It was mainly just geography that brought us here," Woodend said. "But over the years, there were instances where we would just kind of come out here and drive around the campus."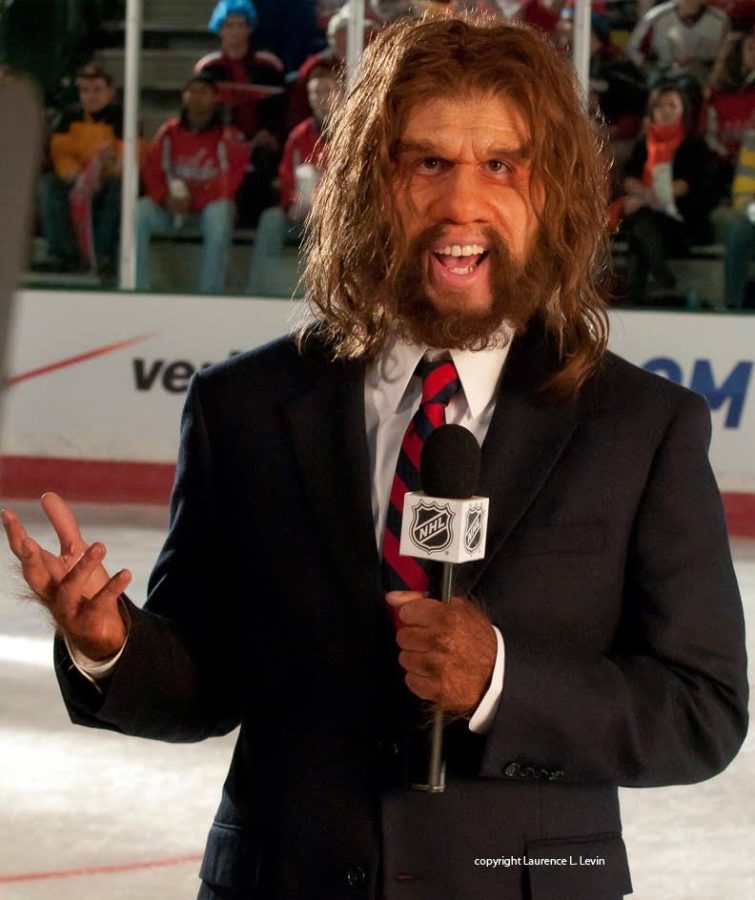 "As I was getting out, I had this very strong, persisting type of feeling where I thought, 'I would like to do this more,'" Woodend said. "The great thing is since I've been here at USI, that feeling has persisted and grown over my time here so far. So I've been very lucky and fortunate to be here at USI, and to be teaching in an environment and with colleagues that, to be perfectly honest with you, are fantastic on every level." 
Woodend now teaches rhetoric and composition at USI. He describes his first semester at USI so far as "great." Woodend feels it can be hectic at times considering he is teaching five classes, but seeing students eager to learn again in an in-person environment encourages him throughout the semester. 
"Something I've always loved has been writing, getting people to think critically about what they're writing and how they go about the process," Woodend said. "Those things to me are very important. I've taught screenwriting in the past. So there are aspects that I've been able to pull from screenwriting to writing a rhetorical analysis because everything has critical thought attached to it. Without it, it's just text on the page." 
Woodend said he expects that he'll enjoy teaching and engaging with students in new ways to further develop his curriculum. He hopes to provide students with the best and most efficient education possible at a high level, and he wants to continue teaching at USI for a long time.  
In any career, Woodend encourages that the most beneficial advice he has for students is to, "never stop learning." 
"Be patient," he said. "I've known a lot of people that are even more talented than I am that have not gotten the breaks that they, in some way, shape or form deserved. Stay persistent, but be patient with it. Because if you're not, you're going to miss that opportunity that could completely change your life."
"If you go into your career, and all you can show is that you're good at one thing, that might be the only thing that you're doing for the next 20, 30 years of your life," Woodend said. "If you like doing that, then more power to you. But the odds are, most people don't like doing just one thing over and over again. So, again, be open to learning new processes."
While there is a chance Woodend will go back to play his caveman counterpart again in the future, students who take his courses will expect an extensive, rewarding and fun learning experience. To see some of his advertisements,other roles and films, click here.