Students, faculty react to 'scummy' Archie's Book Bundle opt-out feature
Students and faculty shared distaste after Archie's Book Bundle went into effect for the first time in Fall 2022.
Jessica Leonard, campus store manager, announced the program in April 2022. She said students would save a substantial amount of money on textbooks by paying $24 per credit hour, rather than paying the average price of $600 to buy books individually. 
Leonard sent emails to students in Summer 2022 explaining Archie's Book Bundle. Students were told they could opt out of the program and not opt in. Several students and faculty did not like this feature.
"The fact that they force people to opt in is kind of scummy," said Pierce Howard, senior political science major. 
Howard suggested ways Archie's Book Bundle can improve. "Firstly, telling people about it. Also, letting people know how to opt out, rather than kind of hiding it through a bunch of pages, and letting people make the decision beforehand – don't force them to do it," he said.
Leonard was contacted by The Shield on Aug. 31 and, as of Sep. 7, she had not responded for comment on Archie's Book Bundle. 
"I think anything built as an opt out, rather than an opt in, is suspicious," said Becca Neel, assistant director for resource management and user experience.
Rob Dickes, assistant professor of photography and digital imaging, said, "I had a bigger reaction than my students did because I didn't even know about it until I came on campus and heard about it."
Dickes said about 80% of his students didn't even know about Archie's Book Bundle or that they would have to opt out to not be charged. 
"The problem that I, and many faculty, have with Archie's Book Bundle, is that it's unethical," he said. "I think the idea is really awesome. It's prepackaged and it's right there, but the biggest issue is students should opt in to it, not opt out."
"I get that Barnes and Noble, as a company, has a goal to make money, and that doesn't bother me. I just think students should be able to opt in," he said. "Plus, they need to opt out, and the opt out system is hard. I gave my students a link, and they still had five more steps to go through."
Susanna Shepard, sophomore elementary major, said she found it difficult to opt out. As an orientation leader, she said she "constantly got emails from students asking how to do it." 
She said she had issues utilizing Archie's Book Bundle. 
"I did the program because I had a lot of books for my classes, and I thought I would have more experience to tell students about it, but I didn't receive all my books," she said.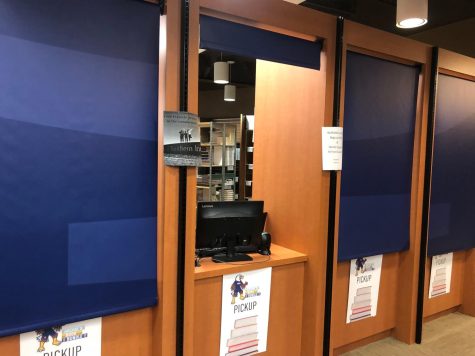 Shepard said one of the employees tried to re-order the book for her, but when she showed him a list of her course books, proving she had already paid for it, "he sent her away." She said she came back the next day and a student worker was able to give her the book she needed.
She said she would not go through the program again. 
"Do the research, find the books beforehand, even through Amazon, that's what I prefer now," Shepard said.
Faculty members said the program is a good business move, but not a good move for students on campus.
Neel said, "I think it's important to remember that what we do as librarians is in direct opposition to what bookstores do. We exist to give information freely, bookstores exist to make money."
"People who work at bookstores can be good people, there's nothing against that, but there's a very strong difference in purpose," Neel said. "This concept seems to be just a really good business move for a company that is trying to make money." 
She said she feels charging fees for books is just adding fees to education when tuition is already expensive for students.
Dickes said education and teaching have changed over the years, and not every professor requires expensive textbooks for all their classes. 
"Here in art, most of our students are spending maybe $25 to $30 a semester on books. I have many students who say even between their Liberal Arts classes, they're spending about $60, so at that point, $300 is a ridiculous amount of money."
"I think the idea is great," he said. "The convenience of it is smart, but I think the real question is: how many students at this university does this benefit? I don't think it benefits nearly as many people as the administration probably believes it does."
Dickes also said some students might not understand all the details of Archie's Book Bundle.
"The other issue that I don't think a lot of students know about is that these books are rentals," he said. "I had a friend who told her students to buy a book for all four of her classes. It's a $150 book, but you use it for four classes, if you are in that major. Well, that doesn't equal-out, renting it four times through Archie's Bundle. She told them to just go buy the used book, because they can get it for $40."
Some students like the concept of Archie's Book Bundle. 
"I feel like it was beneficial for the orders themselves, and for people taking a lot of credit hours, rather than just buying everything individually," said Mikaylah Boulds, sophomore pre-radiologic and imaging sciences major.
As someone who works for the campus bookstore and helped with the orders of Archie's Book Bundle, Boulds said she loved the idea and "felt like the process was smooth."
She said she did not use Archie's Book Bundle herself because she is only taking 12 credit hours, so it would have been cheaper to get her books elsewhere. She advised students to go through their emails and check for the Archie's Book Bundle announcement, where they can find links that will allow them to compare book prices. She said this is how she realized it would be cheaper for her to not use the program.
"I definitely think the program is beneficial if you are taking a lot of credit hours, but I wasn't, so it wasn't for me," she said.
Faculty members disagree with how Archie's Book Bundle was presented and encourage students to speak out if they are not happy with it.
Dickes said, "The issue, from my perspective, and many of my faculty colleagues, is transparency and the way it was played out, for students, instead of with students."
"This is your university, we are the employees, we work for you. You are our customers," he said. "I believe students should fight for what they believe and what they want. If they don't like what the university is doing, they need to scream and yell at the top of their lungs from everywhere on campus."
"Make your voices heard. Have conversations with your teachers. Reach out to administration, to the Student Government Association," Neel said. "It's all about conversations."
Dickes said he encourages students to start petitions or ask to speak at upper administrative meetings. 
"Students need to take back the power if they don't think they have it. It is their university," he said.