KN95 masks distributed on campus amidst second week of record breaking COVID-19 cases
For the second week in a row, university positive cases of COVID-19 have dramatically increased. Multiple university departments and organizations are working together to distribute KN95 masks on campus to help prevent the spread of COVID-19. 
156 students and 10 employees tested positive for COVID-19 between Jan. 9 and Jan. 15, breaking the previous week's record for highest number of university COVID-19 cases since the start of the pandemic.
There were 35 university COVID-19 cases in the week before Fall 2021 finals. There were 166 cases in the first week of Spring 2022 classes.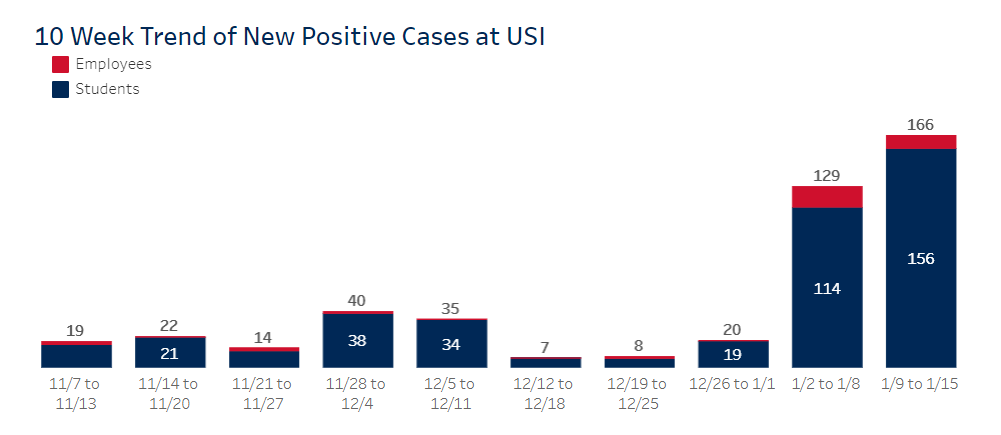 Students can pick up two free masks at multiple locations around campus, including the David L. Rice Library, Dean of Students Office, University Division, Dean's Office and the Recreation Fitness and Wellness Center 
Members of the Student Government Association handed out masks on Wednesday and completely dispersed their supply. They restocked and distributed out more masks Thursday on the first floor of University West. 
Haviland Cardinal, the chief justice of SGA, said "we want to protect our fellow students and faculty…these masks are supposed to help with the new variant, and are easier to breathe in." 
She said the SGA urges everyone to fill out the university voluntary vaccination form online.
The university COVID-19 resource site includes information on the university, how to receive a free test and how to self-report positive cases or exposure.