Students saddened by Fall Fest cancellation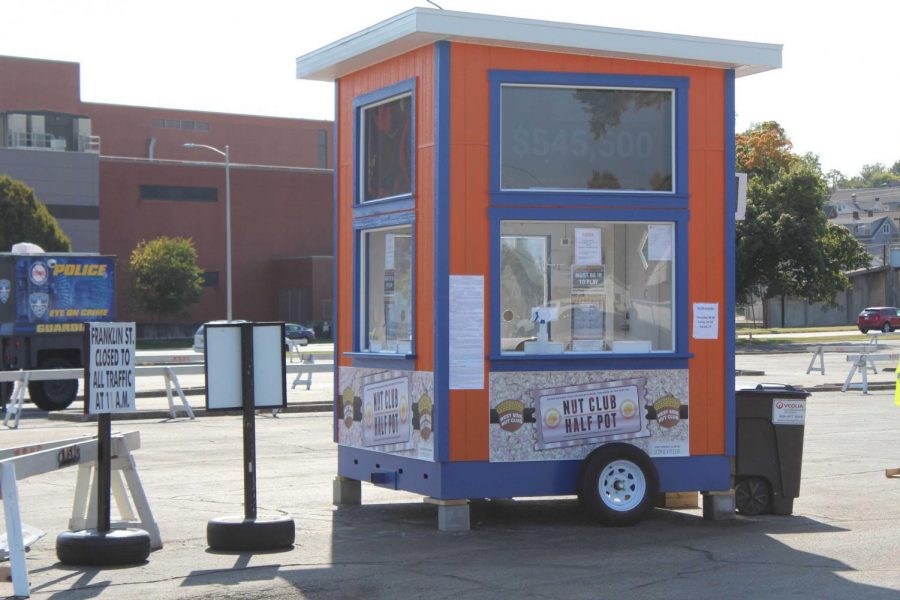 One of the biggest events in Evansville, the Fall Festival which annually attracts 200,000 people each year is canceled.
Due to the sheer size of the event, proper safety procedures would be difficult to enforce with festival chairman Ed Dietz said, "We want to make sure we're providing a good product and a safe atmosphere, and we didn't feel like with what we know right now, that there was a good way to safely do that," which lead to the Fall Festival's cancellation on what would've been its 99th year of operations.
Many student organizations on campus would normally have booths at the festival in order to fundraise for future events or trips. One such organization is the Art Club.
When asked about what the organization did last fall, club member Emma Goodrich, a junior art major said "Last year for the Fall Fest, we had the Corn Booth. Where we raise money that allows the Art Club to contribute to student art awards, the art tours, visiting artists, community outreach and other planned projects." 
When asked whether or not Art Club would have other fundraisers in order to replace the funds they would've obtained from the Fall Festival, the organization said they were not sure. will have any other fundraisers this year. Goodrich said the Art Club will feature 'interest groups' which are events that focus on various topics like design and illustration where the goal is to have students learn or focus on their skills through activities. 
When asked how she felt about the Fall Festival's cancellation, Rachel Sorrells, a senior psychology major, said, "I'm definitely sad that we aren't having Fall Fest but I know it's safer for everyone that we don't; especially since there are so many people fighting the mask mandate and it's always super crowded."  
Sorrells also mentioned that her favorite part of last year's festival was, "My favorite part last year was the food booths especially the crab rangoon and those little jugs of apple cider. I also really enjoyed the live music they had, it reminded me of the smaller festival we have back home."