New details released on future wellness center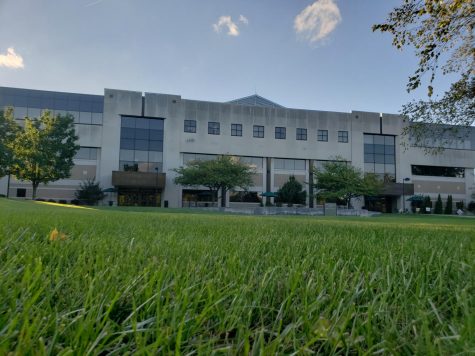 A new Wellness Center will be expected to be built with the goal of centralizing university services and making more accessible.
The Wellness Center will house the University Health Center, Counseling Center, Student Wellness, Religious Life, Creative, Print Services and Public Safety. It will cost an estimated $11 million.
The approximately 40,000 square foot building will connect to the south side of the Recreation, Fitness and Wellness Center.
"That would allow Public Safety to be present in an area that's open a lot later in the evenings and also be close to other areas that are open late, such as the library and then when we have events in the arena," said Steve Bridges, vice president for finance and administration. "So it's a very central location."
The funding is part of a $48 million project approved by the Board of Trustees in November that includes renovations to the Health Professions building and the University Home.
A team made of Facilities, Operations and Planning staff along with members of the Finance and Audit Committee of the Board of Trustees are in the process of selecting an architecture firm for the project according to the press release.
Construction is expected to start in spring of 2021 and take about a year to complete.