Grammys left audiences wanting better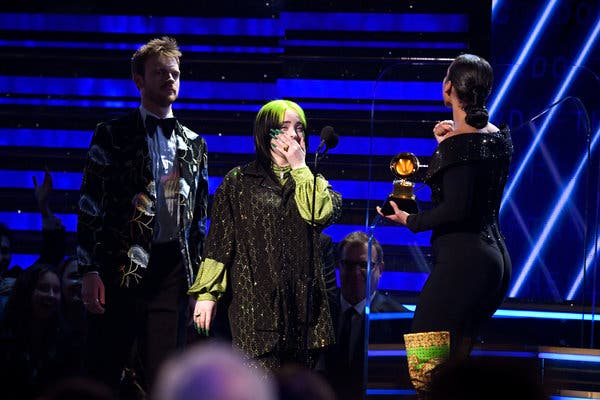 Each year, the supposed best of each musical category wins a Grammy which is determined by the Recording Academy, the organization that gives out the awards. 
Prior to the event, the Academy was embroiled in a battle with the recently suspended Deborah Dugan, the president and chief executive officer of the Recording Academy, who accused the Academy of rigging votes and sexual misconduct. This didn't seem to impact the awards show in obvious ways, but the performances were definitely lacking.
Unlike the Oscars or the Golden Globes, which are very focused on the awards given, the Grammys is an event people watch mainly for the performances. 
The major entertainers were Lizzo, Demi Lovato, Billie Eilish, Tyler the Creator and Ariana Grande. Of the 40 entertainers, the most visible and carefully crafted were Ariana Grande, Tyler the Creator and especially Lil Nas X. The emphasis on his song "Old Town Road" was prominent throughout the awards along with his own performance, which lasted at least five minutes. 
The people I really wanted to see perform were cut down to one song with only one other artist, like Billie Eilish, who went on to win five Grammys that night. However, she was limited to only one safe piano ballad. 
Lizzo was also a buzz-worthy artist who's performance left an unsatisfied feeling because it was so short. Other performers like FKA Twigs, who is known for singing and dancing, were relegated to dancing only. For a performance-centered show, the Grammys were definitely lacking. 
Another source of contention is the fact that Billie Eilish won five Grammys. Eilish definitely deserved these awards, yet this continues the Academy's record of tokenizing women. One woman, who is usually white, like Adele, will normally sweep the categories. Other female recording artists will be shut out. Examples of this happened with Taylor Swift, who had a very successful album yet only received two nominations. 
In these fumbles with major artists of 2019, the battle between the Recording Academy and Deborah Dugan is present. I have never seen a Grammys show where major performers were silenced or subdued with a tone of solidarity.  While it's understandable that this was needed after the sudden death of Kobe Bryant, I still cannot ignore the fact that the Recording Academy saw Kobe Bryant's death as an opportunity to hide behind the same mask they've been wearing for years; one that hides years of repressing women and people of color.
Were there some good moments? Definitely. The tribute to Nipsey Hussle and Demi Lovato's performances elevated the artists instead of minimizing them. Yet, the majority of the Grammys were a sloppy mess that didn't speak the truth, and fit even the best performers into an easily digestible pill made for the masses.
(2 / 5)