'Fiscal responsibility' factored into theatre shutdown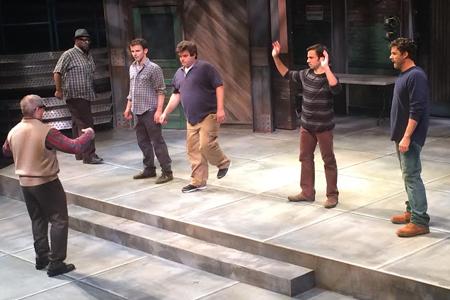 It has been three months since the university has announced that they discontinued the New Harmony Theatre program and people are trying to move past the decision.
Elliot Wasserman, chair of the performing arts department and former artistic director for the New Harmony Theatre, said the program ending was an unfortunate event.
"I hope that at some point in the future, the university will look kindly upon a new, fresh proposal to bring summer theatre back to Evansville," he said. "New Harmony Theatre was the only locally produced professional theatre in the area. To find a similar theater, you would have to go to Louisville or St. Louis."
Wasserman said that he understands the decision the administration had to make.
"I respect the fact that people in administration bear that responsibility," he said. "I know they don't do these things happily."
Wasserman wrote on the New Harmony Theatre Facebook page Jan. 2 he thinks the state controlled budget has failed to keep up with the true cost of higher education.
"I don't believe the university gets enough funding from the state and so they have to make tough decisions," Wasserman said.
The reason for the theatre closing had to do with people attending the shows.
"We can't say we want to have a professional theatre in the Tri-state without maintaining our subscriptions to that theatre," Wasserman wrote. "We can't expect others to keep buying the tickets. We can't wait to support only the play whose title we are familiar with."
He also wrote he hopes a solid group will come along to reestablish a professional theatre in Evansville or New Harmony.
The theatre program will still allow students to earn Actor's Equity points, which can give students a head start on a professional theatre career.
Leslie Townsend, director of community engagement of Historic New Harmony, said the relationship between the university and New Harmony is still good.
Historic New Harmony is a separate department from the Theatre, but both used Murphy Auditorium in New Harmony.
While the Theatre program is no longer running, the building is still used by Historic New Harmony for conferences, concerts and lectures, according to the university's website.
The university owns and maintains 26 buildings and 40 acres in New Harmony.
"We're sad to see it close, but I know that it was a tough decision for the university and just looking at the fiscal responsibility for that," Townsend said."Just speaking on behalf of Historic New Harmony, we're happy to work with the community and we're looking at other alternatives and things we can bring in for the community."