A leading legacy
How one man's vision inspired a community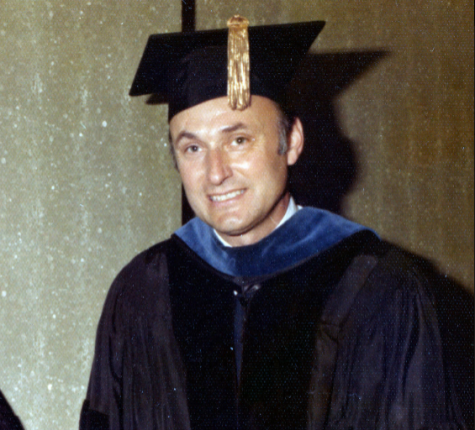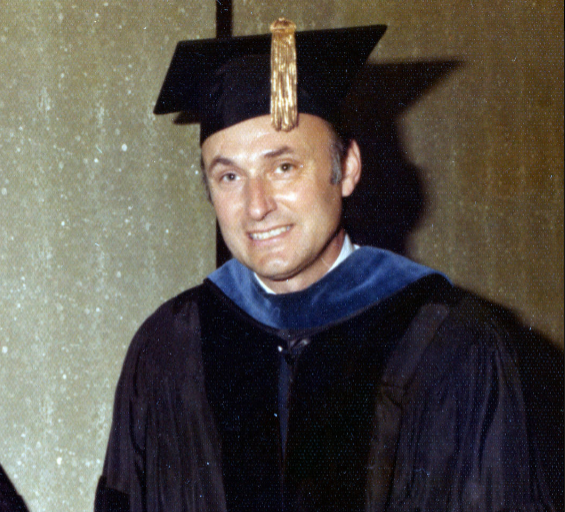 "Every citizen who desires an education, who is capable of attaining an education, and who is willing to achieve an education shall have the opportunity to do so." – David Rice
Founding university President David Rice died at his residence in York, Pennsylvania Jan. 15, the university announced.
"David Rice was an altruistic leader and his passing will impact individuals across Indiana," State Rep. Ryan Hatfield said in a press release. " He knew the impact a good education can have on a young adult's life and will be remembered for his steadfast dedication to his students and community."
Rice was born April 1, 1929, to Elmer and Katie Rice. He was one of 14 children.
Rice was appointed as the first dean of Indiana State University – Evansville in 1967 before being named president in 1971. Rice was an integral part of the university gaining its independence from Indiana State and becoming the University of Southern Indiana in 1985.
He made efforts to improve the communities he lived in as his legacy spanned outside the university. 
He was the President of the Board of Commissioners of the Evansville Housing Authority, an organization devoted to promoting adequate and affordable housing, economic opportunity and a suitable living environment free from discrimination.
Vice President of Finance and Administration Steve Bridges started working at the university in 1989, five years before Rice's retirement.
"He was just a person that you wanted to know, but he was also approachable," Bridges said. "He was such a driving force in all you see."
Rice was also Chair of the Governor's Citizens Advisory Committee for Title XX of the Social Services Act.
Rice is also a founder and president of Leadership Evansville (now called Leadership Everyone), an organization devoted to developing effective leaders committed to using diversity and creativity for the betterment of the community. 
He served on the board of the Evansville Museum of Arts, History and Science, the Indiana Business Modernization and Technology Corporation and the Chamber of Commerce of Southwest Indiana and many others.
"As the founding president, his dedication to USI's development continued beyond his distinguished 27 years of service," said Linda Bennett, who served as president from 2009 to 2018. "We have lost a rare man. A visionary with amazing tenacity, he was an inspiration to me."
Rice was inducted into Evansville Regional Business Hall of Fame in 2014
He served as president of USI for 27 years before retiring in 1994, the longest-serving president of the university.
"While we are saddened by his death, we want to celebrate the legacy Dr. Rice has left," President Ron Rochon said in a statement. "Our story is one of community, of linking arms, minds and resources to overcome adversity."
Rochon described Rice as a visionary, compassionate, intellect and an educator.
Enrollment was 922 students when Rice took over as dean in 1967. When he retired in 1994, it had surpassed 7,400 students. He oversaw the expansion of curricula from mostly two-year degrees to a plethora of baccalaureate and master's degree programs.
After retiring from his presidency, he and his wife Betty. Rice moved to New Harmony, Indiana and became active in the historic preservation and community restoration of the town. Rice undertook many preservation efforts.
He led a campaign and oversaw the physical restoration of the Rapp Owen Granary in New Harmony. It is now a center for historical and cultural events that take place in the community.
He was also a commissioner for the bi-state bridge between New Harmony and Illinois and an ardent advocate for state and federal funding to stabilize and improve the structure.
Though they moved to York, Pennsylvania in 2014 to be closer to their daughter, the Rices maintained their home in New Harmony until 2017. 
The couple were also members of Howell United Methodist Church in Evansville and later Johnson United Methodist Church in New Harmony. 
Rice earned his bachelor, master and doctor of philosophy degrees from Purdue University.
Dean of the College of Nursing and Health Professions Ann White started her career at the university four years before the first president's retirement. She said she didn't have many interactions with him, but Rice always did what was best for the university.
"He was always approachable and whatever was in the best interest of the university was always his main goal," she said.
She said that she remembers him as a nice man, very professional, cordial and welcoming.
Rice is survived by his wife, Betty Fordice Rice, after 69 years of marriage, and their two children Denise Rice Dawson and Michael Rice. He had six grandchildren and five great-grandchildren.
He is also survived by three siblings, Daniel Rice, Alfred Rice and Arthur Rice. He is preceded in death by four brothers and six sisters and all of their spouses, along with his parents.