New trustee to bring student perspective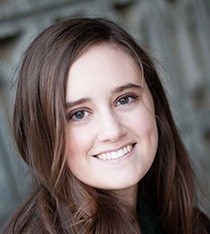 Josi Barscz was excited and a little intimidated when she got a phone call telling her she had been appointed as the new Student Trustee. 
The sophomore biochemistry major began in the position in July. She was unaware of the opportunity until she was recommended to apply by Associate Professor of Chemistry Mark Krahling.
Krahling said he recommended Barscz for the position because she was a good student who was prepared and had lots of interests across campus.
"I'm very pleased and I think she will do a great job in that role," Krahling said.
Barscz is a functioning member of the Board of Trustees which acts as the highest level of the University Government. She participates in votes on policy changes, many involving financial responsibilities and how money is allocated. The executive members of the university, including President Ronald Rochon, report directly to the board. 
"I get to see a little bit of the inner workings of the university that a lot of students don't get to see so my pride in this university has really increased," Barscz said. "Getting to look at just how the university operates at the highest level is astounding. I thought Dr. Rochon was great president before I got this position and after learning about how he does his job and what he does I am even more proud that he is the president of the university and everything about the university is elevated to me now because I understand what's going on.
Barscz applied for the position in the spring. She went through the first few rounds of interviews with the university before she was interviewed over the phone by the Governor's office. She eventually attended personal interviews with representatives from the Legal and Legislative team with the Governor's office before she was chosen for the position by Governor Eric Holcomb.
Barscz attends meetings every other month along with the new student and faculty convocations and graduation ceremonies. Her first meeting was a retreat where she was given a recap on the state of the university. She said it was educational for her because she's still going through the learning process.
"I'm still getting comfortable with my role as a trustee and learning my responsibilities and what I have to do and how I can translate that into representing the students my purpose on the board is to give the student perspective," Barscz said.
Barscz is on the executive board of Timmy Global Health and the American Chemical Society. She is also a member of the ROTC program and the Rugby team. 
Barscz said she keeps aware of issues affecting students by talking to people both in and outside her organizations and by communicating with SGA. 
Barscz said she felt her position as a student was elevated this year because of her position on the board.
"I have to represent both the board and the students at the same time so being that voice for them is something I definitely feel when I'm on campus," Barscz said. "A lot of the faculty members know my name now…which is new and exciting because I now have that connection with some of the faculty that I didn't have before, but it's a really exciting feeling. I'm glad that class is starting and I get to be around the students that I'm representing so I get to interact with them every day and it's a really good environment to be around."