College Democrats sit out Women's March after anti-Semitic comments
The USI College Democrats withdrew from the Saturday's Women's March in Evansville due to anti-Semitic comments made by leaders of Women's March Inc., one of the organizations that grew out of the original march two years ago.
The Democratic National Committee also rejected the march along with a number of progressive groups, including the Southern Poverty Law Center.
"We stand with the Democratic Party's decision to withdraw support for the organization," The College Democrats said in a statement. "The College Democrats of the University of Southern Indiana wholeheartedly reject all forms of hatred and bigotry, including anti-Semitism."
The College Democrats had planned on making signs at a meeting earlier last week for the Women's March in Evansville, which was held at the University of Evansville.
"We had a meeting last Tuesday where we made some of the pink hats that the Women's March is known for and also some signs and we posted on social media about our support for the Women's March and we got some comments on there that brought to our attention that the DNC had dropped their support," College Democrats Vice President John Sauls said. "The five of us on our executive team came together and decided that is not something we stand for and we decided it would be best if we dropped our support from it as well."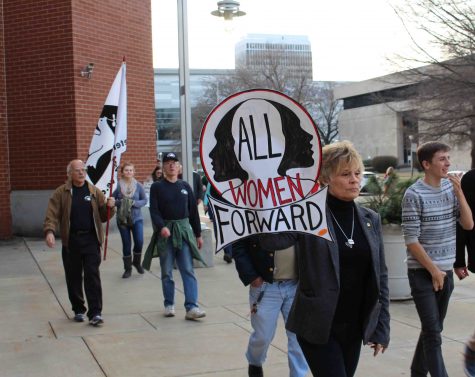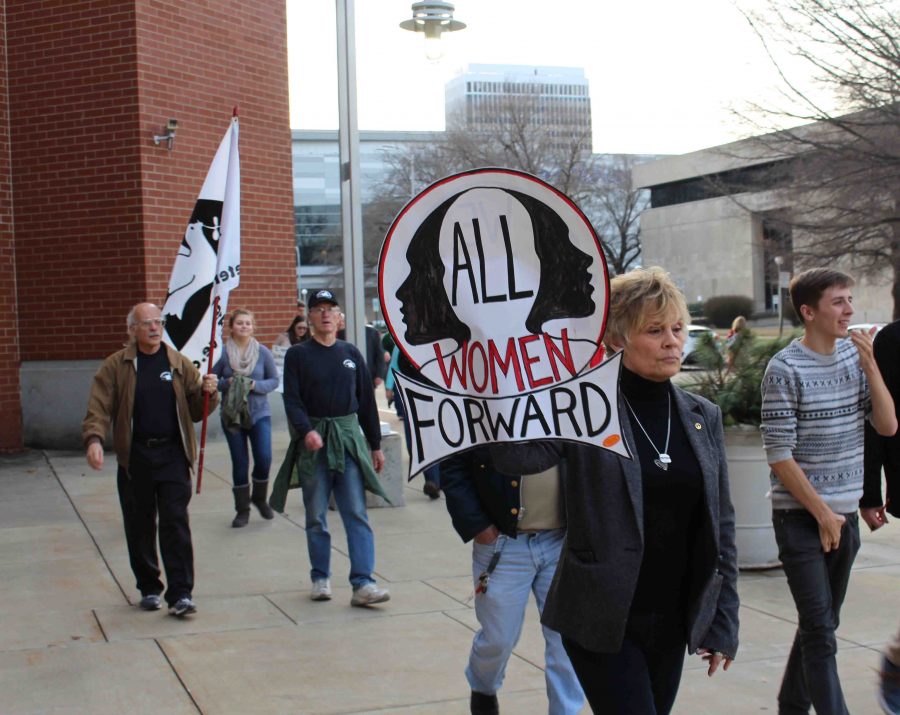 Sauls said there was not much debate before their decision and the decision by the DNC to drop their support brought a larger scope of how big the issue was.
He said the College Democrats supported the march last year and the year before and have been involved in many protests and marches in the Evansville area.
"A couple of our members did go to some of the rallies, but the one that was really denounced was the one in D.C. that they were in charge of so the ones that were affiliated with D.C. one we did not attend," Sauls said.
The main reason for the withdrawal is due to Women's March Inc.'s association with Nation of Islam leader Louis Farrakhan, who allegedly made anti-Semitic remarks in planning meetings.
Farrakhan's remarks have included references to "satanic Jews'' and compared them to "termites."
"On this note, we do still agree with the premise of the movement which shook the nation two years ago – the concept of 'dismantling systems of oppression through nonviolent resistance and building inclusive structures guided by self-determination, dignity and respect,'" the statement stated.
The statement went on to say that the College Democrats do not excuse the words and actions of the founders of the march, but continue to celebrate the "rebirth of hope in a nation so filled with fear of the future."
"The USI College Democrats no longer support the Women's March," they said. "We do support equality and justice for all."